Google adds artificial intelligence company to list of new space-age acquisitions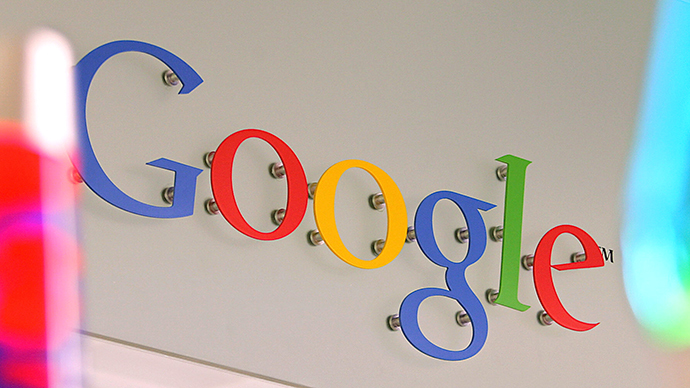 Google is continuing its futuristic spending binge, this time purchasing a secretive new artificial intelligence startup named DeepMind.
According to a report by Re/Code, Google spent $400 million to purchase the new company, while The Information reported the deal is actually upwards of $500 million, coming together after talks between DeepMind and Facebook fell apart.
The London-based startup was first established by neuroscientist and child chess prodigy Demis Hassabis, researcher Shane Legg, former Skype developer Jaan Tallin and others.
"We're really excited to be joining Google," Hassabis told the Daily Mail in an email. "This partnership will allow us to turbo-charge our mission to harness the power of machine learning tools to tackle some of society's toughest problems, and help make our everyday lives more productive and enjoyable."
Although there's notable talent behind the scenes, exactly what DeepMind does is something of a mystery. The company website merely states that its goal is to combine "the best techniques from machine learning and systems neuroscience to build powerful general-purpose learning algorithms."
According to anonymous sources cited by Re/Code, the company "has been developing a variety of approaches to AI,"or artificial intelligence, "and applying them to various potential products including a recommendation system for e-commerce." Other reports, meanwhile, highlight DeepMind's involvement in "deep learning," or the process of developing machines that can learn much in the same way that humans do.
In an attempt to head off concern that breakthroughs in AI could potentially be used for ominous means, Google is also reportedly establishing an ethics board charged with making sure that new technology isn't abused. As with the purchase itself, details regarding this ethics board are sparse.
As noted by TechCrunch, Google isn't the only company investing in deep learning research and development. Facebook recently hired New York University professor Yann LeCunn to head up its new artificial intelligence lab, while Yahoo has purchased LookFlow, a photo analysis company, to lead its own deep learning initiative.
Google's own director of engineering, noted inventor and futurist Ray Kurzweil, has stated his intention to help the company develop an advanced search engine that could behave like a "cybernetic friend."
In December, the search giant expressed another vision for the future, describing a future in which cloud-connected microphones are embedded in ceilings around the world. According to Google, this would allow people to access a Siri-like virtual assistant without even needing a device nearby, since entrenched microphones would be able to pick up commands and process information as necessary.
The DeepMind purchase, meanwhile, continues a torrid streak of futuristic acquisitions by Google, which has purchased eight robotics companies within the last seven months. Late last year, the company purchased the engineering firm Boston Dynamics, a notable supplier of robotics technology to the Pentagon and the Defense Advanced Research Projects Agency.
It's unclear exactly what Google is planning to do with all these purchases, but just before the Boston Dynamics acquisition was revealed, RT reported that Google was looking into robotics as its next big initiative. The company may not necessarily be focusing its efforts towards the consumer market, either, as speculation suggests it may have Amazon in its crosshairs with plans to enter manufacturing.
Amazon, of course, made waves of its own last year when CEO Jeff Bezos announced plans to build drones capable of delivering packages to recipients.
"Google's robotics ambitions and Bezos's drone PR should be a reminder to investors that they are not only investing in the trend lines of the current financials, but in the future vision and broad ambitions of these companies," wrote Ben Schachter, an analyst at Macquarie, back in December. "Amazon and Google clearly are going to invest in projects that may not bear fruit for 5-10 years, if at all."
You can share this story on social media: