Imitation Google provides guns, drugs instead of usual search results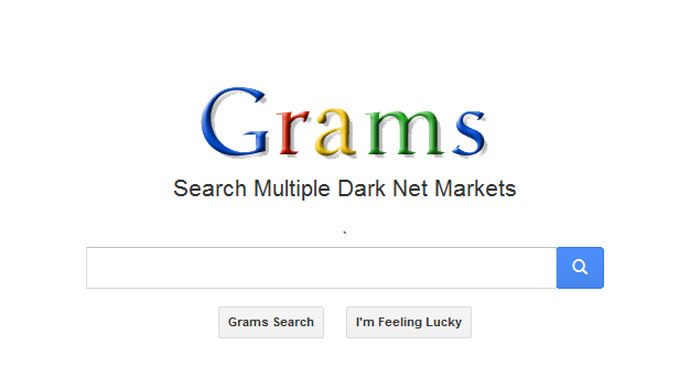 Contract killers and illegal drug enthusiasts still upset over the Silk Road's downfall can dry their tears now that a new online black market known as Grams has debuted with the promise of acting as a new, more secure anonymous internet bazaar.
Grams is only available to internet users who subscribe to Tor, a service that allows users to remain anonymous online. Inside that world of anonymity, which is only available via Tor and similar services, is the Dark Web – a vast, shadowy part of the internet that is not indexed on normal search engines.
The Dark Web – also known as the Deep Web and by a variety of other names – was for years home to the Silk Road, a massive market where users could buy or sell drugs, illegal weapons, illegal services, and a variety of other options online. The Silk Road was taken down by the FBI last year, though, with a number of similar sites rushing (but ultimately failing) to replace it.
Grams administrators hope to be the exception to the rule. In an interview with Wired, the creator – who perhaps not surprisingly wished to remain anonymous – said the loss of the Silk Road has created a large gap in the black market.
"I noticed on the forums and Reddit people were constantly asking, 'Where to get product X?' and 'Which market had product X?' or 'Who had the best product X and was reliable and not a scam?'" the entreprenuer said. "I wanted to make it easy for people to find things they wanted on the darknet and figure out who was a trustworthy vendor."
Grams only launched last week and is still in beta mode, although Wired reported that heroin, weapons – including a Glock and Ruger pistol – and various kinds of ammunition are already available.
For inspiration, the unnamed developers are using one of the most successful online companies of all time.
"I am working on the algorithm so it is a lot like Google's it will have a scoring system based on how long the listing has been up, how many transactions, how many good reviews. That way you will see the best listing first," the creator wrote on a Reddit post, as quoted by journalist Kim Zetter.
"Within the next two weeks Grams will have a system similar to Google AdWords where vendors can buy keywords and their listings will go to the top of the search results when those keywords are searched for. They will be bordered with an advertisement disclaimer so users know those are paid results."
How long Grams will be able to avoid attention from law enforcement remains to be seen. However, with the always booming demand for easy drugs, the risk may even be worth the reward. The operator of the Silk Road reportedly earned millions of dollars in commission alone from his website, and new research from the Global Drug Survey found that nearly half of the 60 percent of Britons who had heard of the Silk Road had used it to buy drugs.
"The fact that 44 percent of respondents who had bought drugs online said they'd done it for the first time recently says to me that there is growing recruitment," Dr. Adam Winstock, an addiction psychiatrist and director of the study, told the Guardian. "It is currently a minority way to get drugs, but it really mimics the growth in e-commerce – we buy things online because it is convenient, cheap, and there is a better product range."
You can share this story on social media: