Goldman Sachs outsourcing to Singapore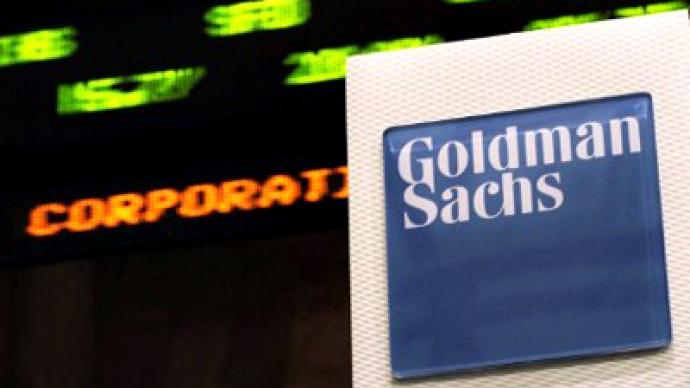 There will be quite a few new not-so-happy faces joining the 24 million-plus unemployed Americans soon enough when Goldman Sachs, one of the largest financial institutions in the country, will lay off a large chunk of their domestic employees.
That doesn't mean that the banking giant is going under, however. At the same time, Goldman Sachs will bring around 1,000 new employees onboard — at their Singapore branch, that is.Goldman Sachs laid off five percent of its traders earlier this year and is now looking to eliminate the most underperforming five percent again, reports Reuters. In all the company is looking to cut around 10 percent of non-compensation expenses, or around $1 billion in costs. In response to the dwindling number of employees at the country's fifth largest bank by assets, Goldman Sachs will be filling around 1,000 "high-paying, skilled positions in sales and investment banking," says one source familiar with the subject. It just so happens that those new positions will be around 9,500 miles from Wall Street.Americans looking to secure a job in the financial zone should start considering changing citizenship. In addition to 1,000 new jobs opening up at the Singapore branch of Goldman Sachs, the investment bank is also planning to increase its workforce in Brazil by about 20 percent this year, says Bloomberg News. The Brazilian branch has already seen an increase in employees from 200 last year to 300 this year, as the economy in Brazil grew at double the rate of here in the States. Pink slips on Wall Street should be nothing shocking at this point in 2011, and it looks like things won't be getting any better for bankers in the States anytime soon. Reuters has previously reported that the US financial sector was looking to eliminate around 21 percent more jobs this year than they did in 2010.Speaking to RT earlier this month, Business Insider Editor Courtney Comstock said that when such trends take a toll on the financial sector, they are usually followed with massive layoffs off of Wall Street and onto Main Street.