Gates in Afghanistan, says US must stay longer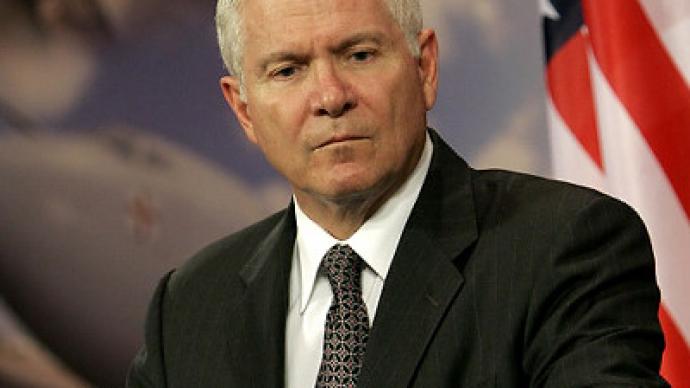 US Defense Secretary Robert Gates arrived in Afghanistan to meet with Afghan President Hamid Karzai following a rise in civilian deaths and just ahead of a major transition to more Afghan authority.
Recent NATO airstrikes and roadside bombs have overwhelming target civilian areas, killing a number of women, children and local farmers with no militant ties. NATO commander Gen. David Petraeus issued an apology, but Karzai said it simply was not enough. Karzai wants to see changes that will ensure civilian casualties do not return. Karzai has repeatedly said civilian deaths by coalition forces are the main reason tensions between Afghans and the United States continue to grow and that further incidents would by "unacceptable."Gates' arrival marks an effort to reduce these tensions and to discuss the approaching July benchmark, when coalition troops are set to turn over more responsibility to Afghan forces. Karzai hopes his forces will assume full responsibility over all military operations by 2014.Gates said recently however that both the US and Afghan governments have agreed the US military should remain involved in Afghanistan even after the planned 2014 end of combat operations to continue to train and advise Afghan forces.Washington has continually insisted progress is ongoing and that Afghan forces are improving in their abilities to take control. But, British and European partners disagree, saying the training of Afghan police is simply failing.
You can share this story on social media: