Democrats seek gas price fixing investigation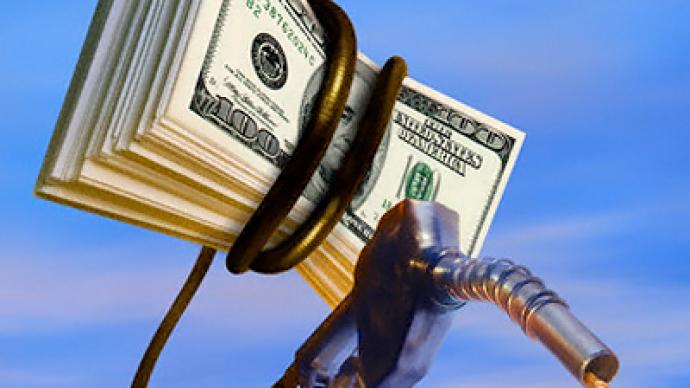 US Senate Democratic leaders set a letter to the Federal Trade Commission requesting a formal investigation into whether oil companies have intentionally restricted the supply of gasoline to manipulate consumer prices.
Democratic Senator Claire McCaskill made the push for the letter following a meeting on Capitol Hill where executives from America's major oil companies testified and were questioned on why major oil companies received large tax benefits and subsidies. Many Democrats feel the hand-outs to big oil need to stop, but the industry is defiant."Don't punish our industry for doing its job well," said Chevron CEO John Watson.A vote is expected soon on whether to eliminate tax subsidies provided to oil companies. It is not expected to pass however. At the US Department of Justice an inquiry into possible oil industry fraud and manipulation is underway. On top of that investigation Senate Democratic leaders are calling on the FTC to intervene. "At a time when major refiners and oil companies are making record profits and American families continue to struggle with gasoline at record prices the idea that refiners may be manipulating the market to keep prices artificially high goes beyond reproach," said a statement released by Democratic leaders. "It is incumbent upon the Commission to ensure that the American people are protected from this type of manipulation. Accordingly, we request that the Commission open a full investigation into these allegations of wrongdoing and to determine the impact this behavior, if confirmed, has on regional and national gasoline prices."McCaskill, in her push for FTC intervention, cites a report that shows oil companies are only using 81.7 percent of their overall capacity – a 7 percent decline for last year. "The rise in the price of oil is certainly a driving factor behind the recent rise in gasoline prices, but concerns have been raised that while gasoline use is declining, US gasoline inventories remain below average and refining margins continue to rise. According to information posted by the Energy Information Administration US refiners are using only 81.7 percent of their capacity, a decline of 7 percent from the same time last year. Moreover, since the beginning of 2011 U.S. refiners have seen over a ninety percent increase in their refining margins. While some have argued that this increase is due to potential impacts from recent flooding along the Mississippi River, this cannot justify the steady increases in their margins since January of this year," said the letter to the FTC.
You can share this story on social media: