GasHole: What the oil companies don't want you to know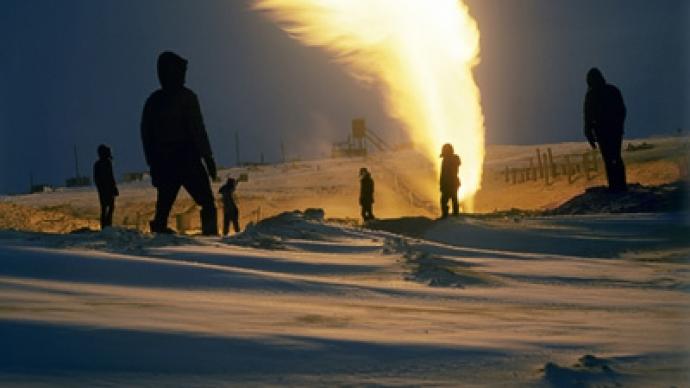 April 20, 2011 marks the one year anniversary of the BP Gulf of Mexico oil spill. A year later the region continues to suffer the aftermath, new rules on the industry have not been passed, gas prices are up and some politicians want to drill more.
Scott D. Roberts, the filmmaker behind "GasHole" explained that the oil industry continues to pollute, more than we know, and absolutely nothing has changed since the spill. Recently gas prices have risen yet they did not do so at these levels after the spill. Many say the war in Libya is the cause, but Roberts pointed out that the US does not get any of its oil from Libya. In fact, the US receives the majority of its oil from Canada. "Two days ago OPEC said they were going to cut 800,000 barrels per day from Saudi Arabia, and then the next day we hear that crude tops over $109 per barrel because we're under supplied," said Roberts. "It has a lot to do with speculators. A lot of people don't even realize that we get the majority of our oil from Canada. We get as much from Canada as we get from Saudi Arabia and Venezuela combined. So, when something happens in the Middle East the speculators go crazy and the price skyrockets."US Presidents as far back as Richard Nixon have called for American energy independence and a more sustainable energy future, yet little has changed. Oil companies continue to rule and neglect the consumer. Congress and US administrations have yet to act to help the American people. Why? A great deal of lobbying and campaign financing for US politicians comes from the oil and gas industry. "We need powerful leadership in Washington, DC who's not afraid to point the finger at the oil industry, create new legislation," Roberts said. "We all have to get involved. We have to push legislation. We have to vote in the people that are going to make a difference and do something about it."New leaders are needed to force changes in the market and drive innovation towards new energy technologies, create new legislation and consumer focused practices.Who are the leaders? Roberts is unsure, since both Republicans and Democrats are often funded by the oil companies.
You can share this story on social media: