Fox News credibility at record low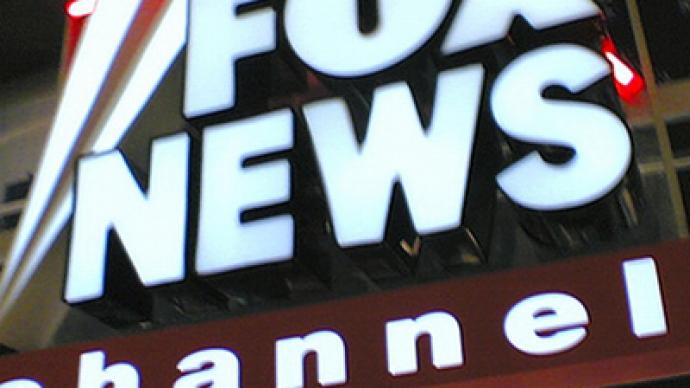 No longer 'fair and balanced'? Americans have been losing faith in Fox News as the networks' credibility has been steadily dwindling, falling by 9 percent in three years.
Fox News' credibility rating has hit a four-year record-low, with the majority of Americans distrusting the conservative-leaning channel. New Public Policy Polling (PPP) results show that 46 percent of voters distrust the network, while only 41 percent of voters perceive its information as reliable.Other networks included in the poll are MSNBC, CNN, PBS, Comedy Central, ABC News, CBS News, and NBC News. Polling data indicates that Democrats overwhelmingly trust every station except Fox News, while the majority of Republicans trust no other network except for Fox – thereby also causing the network to be highly "trusted".But even though Fox remains one of the GOP's primary sources of news, its credibility has drastically declined. Even the network's monthly cable news ratings have been going south. Fox News in January suffered its worst prime time rating in the 25-54 year demographic since 2001 and its lowest total day ratings since 2008. Some believe the network's decline in credibility can partially be attributed to its coverage of the 2012 presidential election. Fox's coverage largely predicted a landslide victory for Republican nominee Mitt Romney, who didn't even come close to winning the election. After the election, many of the network's viewers felt deceived by the coverage.Additionally, Fox News featured Dick Morris, a former pollster and advisor to Bill Clinton who redefined himself as a Republican analyst and operator. Using his fame and publicity, he solicited money for his super PAC and may have contributed to the channel's credibility loss."In the end, it became too obvious that Dick Morris wasn't working for the betterment of the conservative movement, or the Republican Party, or Fox News," wrote The American Prospect's Paul Waldman. "He was working for the betterment of Dick Morris."Fox fired Morris this week, right as the poll results about the channel's credibility were released.The reasons for the network's three-year decline are still largely speculative. But while most of the other networks included similarly divided rates of trust and distrust among Americans, the government-funded Public Broadcasting Service (PBS) was ranked the most trusted source of news, with 52 percent of voters claiming to trust the accuracy of its information.But with almost all of the networks lacking credibility among more than 40 percent of voters, the poll indicates a large distrust of US media networks in general and a deep partisan divide based on the political leanings of the channels.
You can share this story on social media: