Mass shooting kills four Native Americans in northern California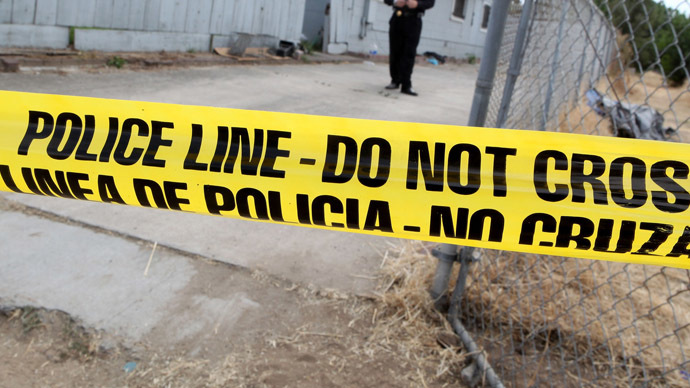 Four people are dead and another two are injured after a woman began shooting inside a Native American tribal office in northern California, according to local law enforcement officials.
The incident began Thursday afternoon in Alturas, California, where alleged shooter Sheri Lash, 44, was attending a meeting concerning her eviction when she reportedly opened fire. Around 3:30 p.m., police say Lash began "systematically shooting individuals" at the Cedarville Rancheria tribal office, expending all her ammunition and hitting six people.
Alturas Police Chief Ken Barnes told local ABC affiliate KRCR that after Lash ran out of bullets, she picked up a butcher knife from the kitchen and stabbed one of the individuals. She was reportedly found outside by police, running with a knife in her hand, and was quickly detained with the help of an office employee. Officials claimed two semiautomatic handguns were found at the scene.
According to Reuters, Lash is currently being held in police custody. She has been charged on counts of homicide, attempted murder, child endangerment, and brandishing a weapon.
Among the victims were two women, 19 and 45 years old, and two men, aged 30 and 50. All four were members of the Rancheria tribe, and one of the male victims was the current tribal leader. The two others who were injured – one of whom was shot multiple times and possibly stabbed – were transferred to local hospitals, where they were placed in critical condition.
Names of the victims were not made public, while autopsies on the deceased are scheduled for Friday.
"This is like nothing I have had to deal with in my 25 years of being with the city of Alturas," Barnes told another ABC affiliate, News 10. "It's just tragic."
Police were apparently notified of the shooting when an individual managed to escape the Rancheria office, covered in blood, and made their way to authorities.
The Cedarville Rancheria is a federally recognized tribe with 35 members, according to the organization's website. The tribe encompasses 26 acres of land in on northern California, and was meeting to consider the eviction of Lash and her son, though the reasons for such action are unclear.
"We're trying to get this thing resolved as quick as possible," Barnes said to News 10. "So it's, it's a huge impact on our community."
You can share this story on social media: