Californian cops to be fired for beating homeless man to death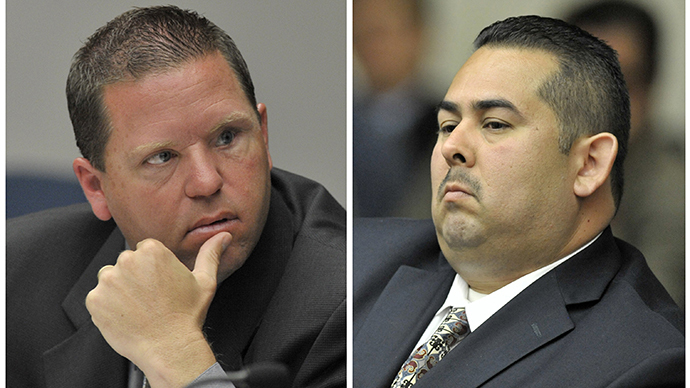 More than a year after they beat a disabled homeless man to death, three California police officers are expected to be fired from the force soon over their role in the killing of Kelly Thomas.
Cpl. Jay Cicinelli and Officers Manuel Anthony Ramos and Joe Wolfe of the Fullerton Police Department all received letters this week from their superiors explaining the force's intent to terminate their roles. They have ten days to respond with an appeal or else their titles will be revoked.
Both Ramos and Cicinelli are currently awaiting trial over the May 2011 death of Thomas, 37, a known schizophrenic and son of Fullerton's former police captain. Wolfe has been linked to the assault but has not formally been charged in the crime.
Thomas was suspected to be involved in a series of break-ins outside a Fullerton bus depot last year when police officers responded to the scene and interrogated him. After being threatened with violence, Thomas walked away only to be assaulted by the officers before other cops were called in. Although other officers are believed to be involved in the beating, only Ramos and Cicinelli have been pressed with charges.
A California judge agreed earlier this month to force Ramos and Cicinelli to stand trial for their role after surveillance video footage was submitted as evidence in a preliminary hearing. On the tape, Thomas is heard pleading for his life as he is beat mercilessly by officers sworn to serve and protect. Also recorded were the officer's own explanations in the immediate aftermath of the brutal beating.
"We ran out of options so I got the end of my Taser and I probably…I just started smashing his face to hell," explains Cicinelli on the tape.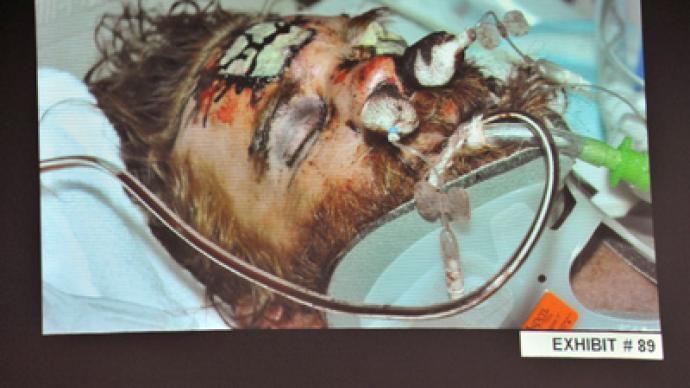 According to the official report filed by the coroner, Thomas' death was caused by facial injuries and compression of the chest caused by the officers. He also suffered a collapsed thorax and several other serious injuries. He was on life support for several days before passing away last year.
Ramos was charged with second-degree murder and Cicinelli with involuntary manslaughter — both have plead not guilty. If Officer Ramos is convicted, he faces a maximum penalty of 15 years-to-life in jail; Cicinelli could end up with as little as four years behind bars.
All three officers now have a chance to appeal and Ramos and Cicinelli are scheduled to be arraigned on June 26. Prior to their termination letter, both men had been on unpaid leave for several months. Wolfe has been receiving pay throughout the ordeal, pending an administrative hearing.
"Ramos, he set the whole thing up. He is charged with second degree. Not only should he be terminated from the department but he needs to stand trial for the murder of Kelly and setting it all up. I want Wolfe not only terminated from the department, on the administrative side, but I want Wolfe charged with Kelly's murder. He's the one who hit him initially with the baton. He's also the one dropping the two huge elbows, just breaking Kelly's face apart," Kelly's father, Ron Thomas, told reporters outside a Fullerton courtroom this week, according to CBS News.
In all, six men have been linked to the killing.
You can share this story on social media: