FBI investigating cops for killing homeless man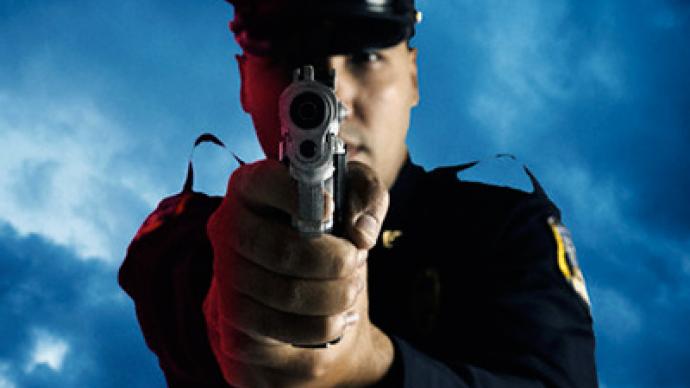 Nearly a month after half a dozen Fullerton Police Department officers in Southern California beat a homeless, mentally-ill man to death, the Federal Bureau of Investigation is opening up a probe of the case.
The FBI's involvement comes after Shawn Nelson of the Fullerton PD asked the Agency to take things into their own hands following the July 5 death of Kelly Thomas that has brought hundreds of protestors to the streets of SoCal to find out why excessive force was used to the point of murder. Thomas was confronted by six officers in a Fullerton bus depot earlier this month when the local PD considered him a person of interest in a recent string of car burglaries. From there, Thomas, who was unarmed in addition to being homeless and schizophrenic, was beat beyond recognition. He went into a coma and died several days later. The FBI is investigating if any of Thomas' civil rights were violated in the incident. The Orange County District Attorney's Office is running an investigation of their own to see if any laws were violated by members of the force. Should the FBI investigation show an infringement on civil rights, the US Department of Justice will then take charge of the matter.An autopsy of Mr. Thomas was inconclusive and he passed away on July 10 once family removed him from life support."There is no way I believe all the good men and women of the Fullerton Police Department are bad," Ron Thomas, the victim's father, told an NBC affiliate. "This is a group of rogue officers that did this and I encourage the good officers to come forward and report to the DA and FBI what they might know to clean the Fullerton name and clean their names."Last week, a Fullerton man claiming to be friends with a local Police Department officer called into a talk show on KFI AM 640 to share information he had heard about the case. Among them, the unnamed man said officers beat Thomas with the butt of their Taser and dropped knees to his nose and throat, crushing the man, while he laid motionless. The caller also noted that a city surveillance camera caught the incident on film though it has not been released to the public yet. Other footage caught on personal cell phones have surfaced to the Web. In those clips, the sound of an officer's Taser is audible in the recording. Five of the six officers allegedly involved in the incident have been reinstated to the force. The sixth officer is on administrative leave.
You can share this story on social media: