Cops charged with murder of California man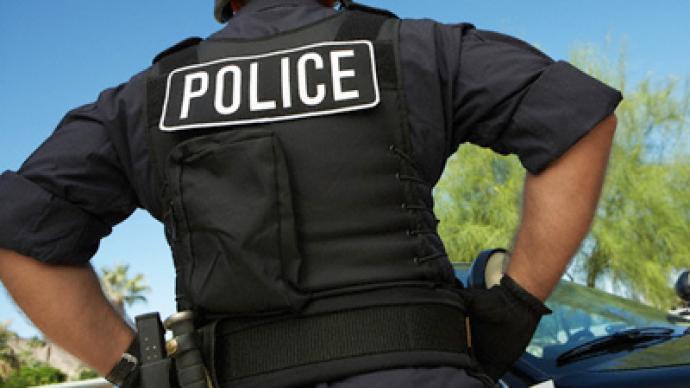 One California cop has been charged with murder and another with manslaughter for the July 5 beating that resulted in the death of a mentally ill homeless man.
Kelly Thomas was assaulted by police officers for nearly 10 minutes earlier this summer after Fullerton, CA police officers approached him about a rash of automobile break-ins occurring in the area. The Orange County District Attorney says that the officers knew that Kelly was homeless and mentally ill when they responded to the scene, but that didn't keep them from using excessive force.A 10-minute-long attack on Thomas left his thorax ravaged and he became unable to breathe regularly or deliver oxygen to his brain. Hospital records also show that Thomas choked on his own blood and was repeatedly shocked with two stun guns. DA Tony Rackauckas said in a conference yesterday that Thomas acted "in self-defense, in pain and in a state of panic" when officers unleashed on him. Audio recordings clearly contain screams and cries for help while Thomas is being attacked.Kelly Thomas stayed on life support for five days with before his family made the decision to let him die. Now nearly three months later, Fullerton cop Manuel Ramos has been charged with one count each of second-degree murder and involuntary manslaughter, while Police Cpl. Jay Cicinelli has been charged with one count each of involuntary manslaughter and excessive force. Four other officers have been placed on paid administrative leave after the incident. Ron Thomas, the victim's father, tells CNN that he is "elated" by the DA's decision to wage charges against the cops, but adds that he won't settle "for anything here except for complete justice for my son."Both Thomas and his attorney are confident that they will be able to put Ramos and Cicinelli behind bars. If convicted, Ramos faces 15-years to life in prison. He is currently still in custody under $1 million bail.Officers Ramos and Cicinelli were both equipped with audio recording devices during the time of the incident, and when coupled with surveillance footage, offers the DA what Thomas and his lawyer to be an open-shut case. "We're very confident that because of the audio tapes . . . when you put together their recordings with the surveillance video, it was very obvious," says attorney Garo Mardirossian on the crime.District Attorney Tony Rackauckas demonstrated to the press that Ramos put on gloves in front of Thomas and made fists with his hands before warning that he would "fuck you up." Mardirossian says that that premeditation shows that "there was murder in his mind" before Ramos unleashed on Thomas. Rackauckas adds, "That's when it went from a fairly routine investigation, a fairly routine police detention, to an impending beating by an angry police officer."Both Mardirossian and Ron Thomas say that appreciate the charges brought forth by the DA, but say that the fact that the assailants were police officers have caused and will continue to lead to complications. Mardirossian said that police union-paid attorneys will represent Ramos and Cicinelli and drag the case on forever. After all, says Mardirossian, it has taken nearly three months for charges to be brought up."If they weren't wearing badges they would have been behind bars 75 days ago," Mardirossian tells CNN.All six officers linked to the scene were placed on paid administrative leave after the innocent. Cicinielli is currently free after pleading not guilty to his charges.
You can share this story on social media: