Hustler's Larry Flynt offers $1 million for Romney financial records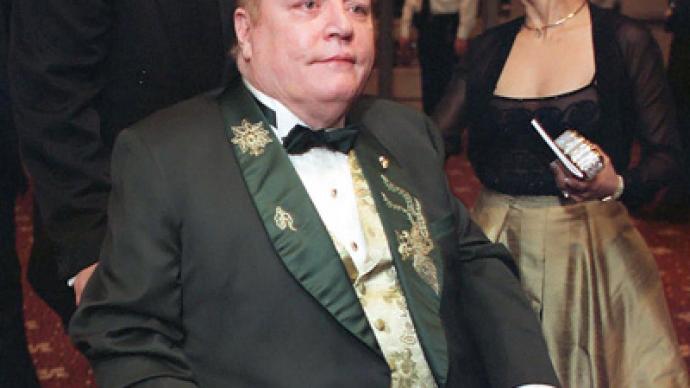 The publisher of Hustler has a million dollars he wants to hand out, but be forewarned: it very well might be the most un-sexy proposition he has ever made. Larry Flynt has placed a bounty on Mitt Romney's tax records.
Flynt, the 69-year-old self-described "smut peddler who cares," has offered to pay a cool million to anyone willing to provide the pornography kingpin with the tax records of Romney, the millionaire Republican Party presidential candidate who has adamantly declined to make public the majority of his tax filings.Romney has so far produced his tax returns for the years 2010 and 2011, but the contents of the rest of his records remain an issue of debate. Flynt wants that information in the public domain, however, and has paid for two full-page newspaper ads asking for anyone with inside knowledge to step forward with the files.Flynt placed an advertisement in Sunday's Washington Post "offering up to a million dollars in cash for documented evidence concerning Republican Presidential candidate Mitt Romney's unreleased tax returns and/or details of his offshore assets, bank accounts and business partnerships." The ad is expected to run again in the Tuesday, September 11, 2012 edition of USA Today."What is he hiding?" the ad asks. "Maybe, now, we'll find out."The news of Flynt's proposal comes only days after an unidentified party first circulated a message on the Internet suggesting that a security breach at the Tennessee offices of Romney's accountants, PricewaterhouseCoopers, had allowed an unauthorized person to come into possession of the candidate's earlier records. According to that claim, an encrypted file containing Romney's tax history will be distributed to the news media this month and the key to decoding the contents will be sent out on September 28 unless the Romney campaign pays a $1 million ransom in the form of the Bitcoin crypto-currency.The persons allegedly in possession of the files have also said that they will provide the materials to any other source that will step forth with a contribution of $1,000,000 USD, advertising their claim as, "an equal opportunity for the documents to remain locked away forever or to be exposed before the September 28 deadline."PricewaterhouseCoopers spokesman Chris Atkins told the media last week that "there is no evidence that our systems have been compromised or that there was any unauthorized access to the data in question," though the US Secret Service has since confirmed that they are investigating the unverified claims.If the rumor does turn out to be true, Mr. Flynt says he is entertaining the idea of paying the substantial sum in order to show America the truth behind the candidate's disputed finances.In March, Flynt took out a similar ad offering $1 million for stories of "infidelity, sexual impropriety or corruption" involving members of Congress. He has made similar propositions throughout his tenure at Hustler, including one request that indirectly resulted in the resignation of incoming House of Representatives Speaker Bob Livingston (R-Louisiana), who was slated to replace then-Speaker Newt Gingrich. Flynt claimed that he had come into ownership of documents detailing an extramarital affair involving Rep. Livingston, which the lawmaker then admitted to and ended his career in the public sector.
You can share this story on social media: