Florida city passes ban on hiring smokers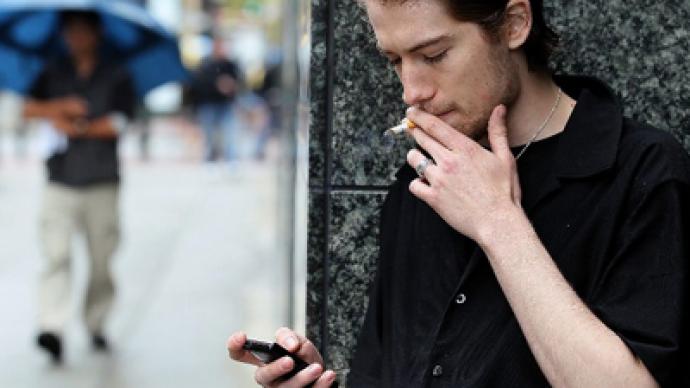 In an attempt to save money on insurance, a city in South Florida has banned hiring employees who smoke or use tobacco products, causing some Americans to complain that the government is controlling too much of their personal life.
Delray Beach City Commissioners on Tuesday announced a policy that would help the financially struggling city save money – refusing to hire smokers. Each smoker costs a company or government agency an average $12,000 in health and disability-related costs.Delray Beach officials say that the new policy would both save money and  promote a healthier lifestyle.The measure would rely on honesty from job applicants, who would be required to sign an affidavit swearing they have not smoked in 12 months. The policy resembles others already implemented in other South Florida cities."We just ask them that they not be smoking for a year prior to employment," Hallandale Beach City Commissioner Alexander Lewy told NBC6. "We're not Big Brother, so we don't check up on our employees. We just encourage a healthy lifestyle."In the South Floridian city of Hollywood, employees caught smoking are instantly terminated from their positions.In neighboring Broward County, the ban is not in place, but tobacco users are required to pay an additional $20 a month for their insurance. Since implementing the surcharge, the county has seen a 38 percent reduction in the number of employees who smoke.Employees hired before Oct. 1 will be exempt from the new rules.While Delray Beach claims it is promoting health, some believe the government is exercising too much power by controlling what employees do in their personal lives."Where do you draw the line? Smoking is a legal behavior and there are a lot of other legal behaviors that cause risks to the population: drinking soda, eating fatty foods, consuming alcohol, sky driving," Jay Walfon, a University of South Florida professor of public health told WPTV."Smokers and nonsmokers applying for jobs should be judged on exactly the same criteria – their ability to perform their jobs safely and satisfactorily," said Howard Simon, Executive Director of Florida's American Civil Liberties Union. "We should be as wary of employers becoming privacy-invading 'Big Brothers' as we are vigilant about government crossing that line."Delray Beach is so far undecided about when the policy would go into effect.
You can share this story on social media: