A split decision over circumcision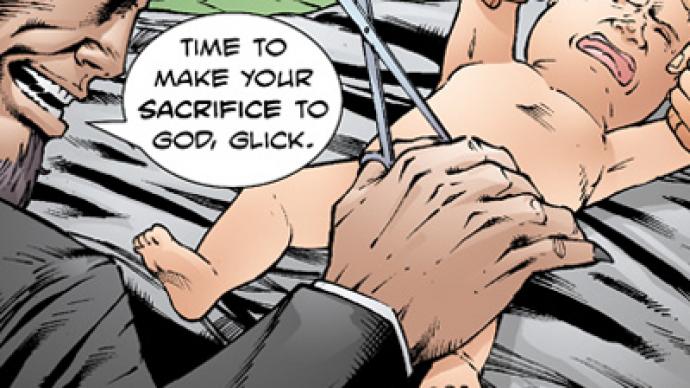 Colorado lawmakers have decided to cut out Medicaid coverage for newborn circumcision, making them now the seventeenth state to stop subsidizing the snip.
Officials in Colorado claim that the move to skin the procedure from Medicaid-covered procedures would save the state an estimated $186,500 a year. With a budget shortfall of $1 billion expected at the beginning of 2011, many politicians were completely in favor of the decision."I think 99 percent of it was completely economic," Republican Senator Kent Lambert tells The Associated Press. "We were just looking at virtually every option and trying to decide what was absolutely urgent now."Medicaid payments for circumcisions have already been eliminated in Arizona, Florida, Maine, South Carolina and California. And while Colorado's legislation will only keep Medicaid-reliant families from getting their circumcision bills comped, other locales are considering outlawing the practice altogether. In San Francisco, Californians will have the opportunity to vote this September for or against a proposed ban on circumcision, which has some religious leaders outraged."It's a measure that would basically infringe upon my rights as a Muslim to practice here," 31-year-old Leticia Preza told ABC News. Preza is among a group of plaintiffs that have followed suit against California saying that a ban on male circumcision would go against a state law that bars local governments from getting in the way of state legislation regarding medical procedures."Only the state can make rules about medical procedures and this initiative violates that law. Not only does this initiative waste time, energy and expense, but it also offends the notions of parental rights and freedom of religion. It is unconstitutional and, as we allege in this lawsuit, contrary to California law," says Anti-Defamation League Associate Director Nancy Appel in a statement.Another plaintiff, Jeremy Benjamin, says, "As Jews, we take the threat of banning circumcision personally. This measure singles us out, along with the Muslim community, as illegitimate and unwanted in our own city." Meanwhile, a San Diego activist and artists is showing his full support for the California bill by way of a Web comic called Foreskin Man. In the panels of the comic, a blonde haired, bodysuit-wearing superhero saves infants from being circumcised by Jewish mohels. Appel adds about the comic's "hero" that "he is bloodthirsty just like the grotesque Jewish stereotypes that appeared in Nazi propaganda."The book's author, Matthew Hess, founded MGMbill, national organization that stands to fight male genital mutilation. MBMbill was instrumental in getting the circumcision bill into San Francisco voting booths this year.If the law passes in San Francisco, scalpel-wielding docs could face up to a year in jail if caught furrowing foreskin.
You can share this story on social media: