Florida 'arbitrarily and unfairly' prosecuting children as adults – Human Rights Watch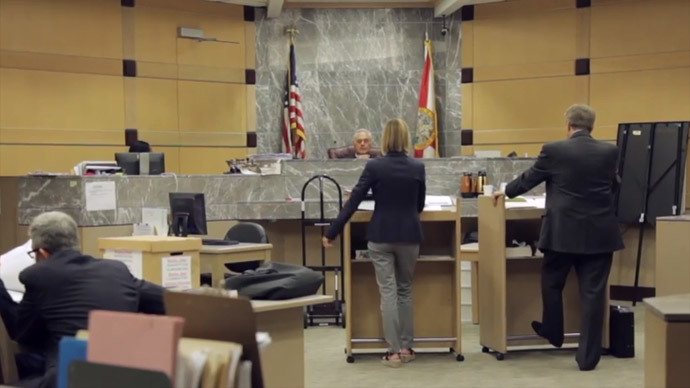 Florida has been unfairly and arbitrarily trying children as adults, according to a new Human Rights Watch report. The research slams Florida for funneling thousands of children into the state's adult justice system more than any other US state.
"Florida's direct file law is not effectively serving public safety... [and] is having negative, at times devastating, effects on the lives of thousands of children and their families," the report's authors wrote.

The 110-page investigation, titled, "Branded for Life: Florida's Prosecution of Children as Adults under its 'Direct File' Statute" was released by New York-based Human Rights Watch on Thursday.

Researchers lambasted Florida for stamping children with the 'criminal' mark at a young age, despite most of the charges being for non-violent felonies.

"The children caught up in the 'direct file' law cannot legally vote, drink, or buy cigarettes in the state of Florida," Alba Morales, a HRW researcher and the author of the report, said in a statement released alongside the report. "Yet they can be tried as adults with no judge evaluating that decision, and branded as felons for life."

The report examines the difference between the ability of children and adults to register the consequences of their actions. "Children are in the process of growing up, both physically and mentally," the report states. "Their blameworthiness is different by virtue of their immaturity."

"Children have less developed capacities than adults to control their impulses, to use reason to guide their behavior, and to think about the consequences of their conduct," the report states. It further warned that the implied assumption that they could, may have a potentially damaging effect on the child's character for life. "Removing children from the juvenile system and placing them into the adult criminal system negates that reality, treating children as though their characters are already irrevocably set," said the report.

The Florida legal system means that prosecutors are empowered to charge teens as adults without requiring any judicial approval. The law which empowers the prosecutor is known as the 'Direct File' statute, which says that state attorneys can exercise 'judgment and discretion the public interest' if them believe is required that "adult sanctions be considered or imposed."

"This is a law that ostensibly was passed to deal with the most heinous crimes. That's just not how it's being used," Morales told CBS late Thursday.
Florida: If you are a black kid charged w drug felonies, greater chance you'll be charged as an adult than white kids pic.twitter.com/xIL8mIHKnG

— Jim Murphy (@jimmurphySF) April 10, 2014


Ninety-eight percent of the 1,500 children who were prosecuted as adults in 2012 and 2013 were charged in this way under the 'Direct File' statute, the HRW report said.

High-profile cases resulting from the statute's implementation have drawn international attention. One of the most notable was the charging of 12-year-old Cristian Fernandez as an adult with first-degree murder in 2011.

In 2013 he reached a plea deal with prosecutors in which it was agreed that which he would be sentenced as a minor for manslaughter.