Feds go after Google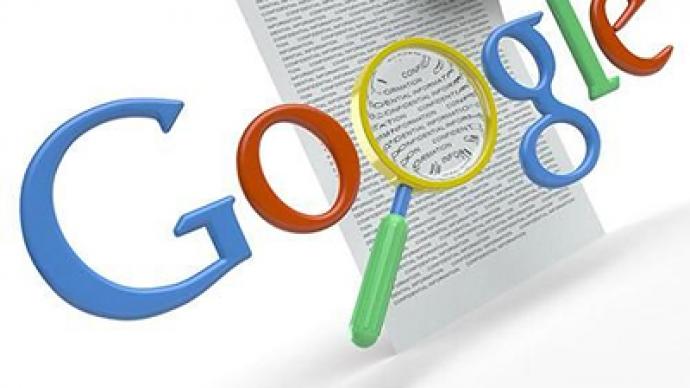 The US Federal Trade Commission is going after Google, but the Web giant isn't exactly sure why.
After confirming that the government was opening an antitrust investigation into its search and advertising business, Google's Amit Singhal responded with a post today that says, "We respect the FTC's process and will be working with them (as we have with other agencies) over the coming months to answer questions about…our services."  Singhal adds, however, that Google is "unclear exactly what the FTC's concerns are.''Google says they received a subpoena and a notice of civil investigative demand from the Commission on Thursday, noting that the agency was concerned about the business practices of the company. While this does not mean accusations will erupt, if they do it could mark the most serious antitrust case ever got Google and perhaps the largest in the technology sector's history since the one brought against Microsoft in the 1990s.Reporters for the Wall Street Journal write, however, that Google doesn't necessarily have anything to fear. "Under U.S. antitrust law, it isn't illegal to have a monopoly — only to acquire one unlawfully or abuse it," writes WSJ's Thomas Catan and Amir Efrati. While Google might have a stronghold on Internet search and ad technology, it isn't because they got that way through illegal action, necessarily — just that they are damn good at it.Brooklyn Law School professor Jonathan Askin attests that "Someone could come along and create a new algorithm that's more effective than Google's, it's just much easier to compete against a Google because there are no monumental start-up costs to coming in and providing a competing capability."Experts expect that the focus of the probe will be whether or not Google uses its powers as an Internet all-star to direct traffic to their own sites. Competitors have long made claims that Google steers users towards their own web pages, but Google responds that that's far from the case."At Google, we've always focused on putting the user first," writes Google's Amit Singhal. "No matter what you're looking for — buying a movie ticket, finding the best burger nearby, or watching a royal wedding — we want to get you the information you want as quickly as possible. Sometimes the best result is a link to another Web site. Other times it's a news article, sports score, stock quote, a video or a map." While the antitrust lawsuit against Microsoft attacked Gates and Co. for allowing room for no competition, MinyanVille.com writes that it was "financially and logistically impractical for consumers to switch to another platform" as Microsoft dominated home computers and the Internet in the early 1990s. Singhal says, however, that using Google is a choice. "There are lots of other choices available to you for getting information: other general-interest search engines, specialized search engines, direct navigation to websites, mobile applications, social networks and more."Gary Reback says otherwise. As an attorney with the Carr & Ferrell law firm, Reback says he has been in touch with unspecified regulatory bodies regarding Google and tells the San Francisco Chronicle that it's the same case now as it was with Microsoft in the 90s. "Everything we worried about Microsoft being able to do, Google is now doing. Exerting control over access to the Web, control over how people use the Web and the ability to take a cut off online transactions. That's the power that Google has amassed," he says.Google's competitors, including MapQuest and Yelp, have argued that Google searches will direct users to their own pages, like Google Maps or Google Places. Singhal says, however, that Google just points users to the Web and lets them do the rest."Search helps you go anywhere and discover anything, on an open Internet," he says.