Federal workers might get extra paycheck for not working during shutdown
Published time: 23 Oct, 2013 17:11
Edited time: 23 Oct, 2013 21:10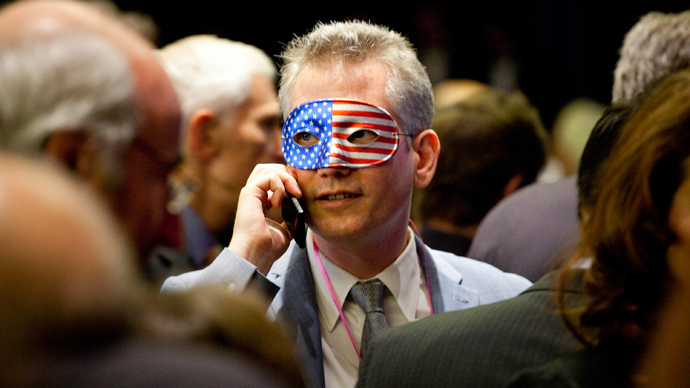 The government shutdown left thousands of federal workers without paychecks, but some of them could find that they actually made more money being furloughed than from being employed.
New reports are suggesting that some states may allow federal workers to keep the unemployment benefits they received during the shutdown, even though Congress agreed to give them back pay for the time they missed.
While the 1996 government shutdown also ended with Congress providing retroactive pay to furloughed workers, it required them to return any unemployment benefits they received to their state.
This year's continuing resolution, however, is not so clear on that demand.
U.S. Labor Department spokesman Jason Kuruvilla told the San Francisco Chronicle that, ultimately, it will be up to the states to decide how they want to approach the issue.
"States will have to use the guidance we provide and apply it to their own state [unemployment insurance] laws. Some will make them pay it back, some will allow them to keep it," Kuruvilla said.
One state that looks like it's going to allow workers to keep their benefits is Oregon.
"Oregon law does not permit UI benefits to be recovered in these circumstances," reads a statement on the state's Employment Department website. "Oregon law provides that if a worker is entitled to receive UI benefits and then receives back pay, the worker is still entitled to the UI benefits. This applies to all workers regardless of whether they worked for the government."
The Chicago Tribune, though, quotes Kuruvilla saying that he expects the majority of states will require workers return unemployment compensation.
States like Illinois, Virginia, Idaho, and Washington paid out between $64,000 and $500,000 in unemployment benefits. They've already started the process of informing federal employees that the compensation they received must be returned.
"The federal shutdown needlessly scared scores of workers and robbed our [national] economy of $24 billion in growth," Illinois Department of Employment Security Director Jay Rowell said in a statement online. "Now that federal employees are being repaid, they need to pay back the unemployment insurance benefits they received. I fully expect that they will."