Fed bailing out the Euro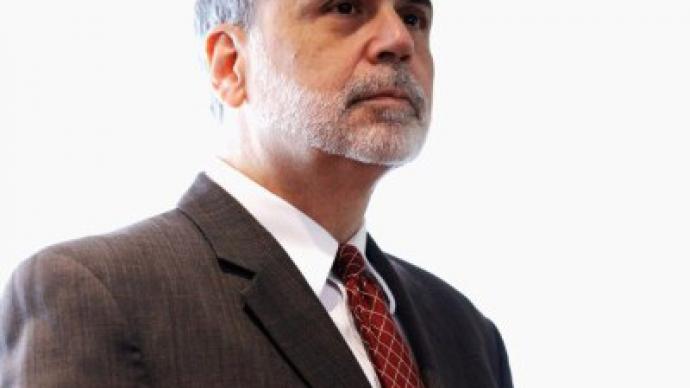 A surprising (if you don't want to say secretive) meeting of the world's most influential central bankers produced even more surprising results.
The US Central bank – the Federal Reserve – promised the cash-strained European Central bank a practically unlimited amount of American taxpayer money for cheap, effectively bailing out the Euro. Markets are rallying, traders are full of optimism and the Euro is up. The only loser is the dollar: the good old buck has weakened compared to other currencies. The reason? An announcement from the Fed, the European Central Bank, the Bank of Canada, the Bank of Japan, the Bank of England and Swiss National Bank reveals that they are going to provide troubled European banks with massive amounts of cash – cheaper and faster than ever before. Obviously, the lion's share of assets will be provided by the US Federal Reserve."The purpose of these actions is to ease strains in financial markets and thereby mitigate the effects of such strains on the supply of credit to households and businesses and so help foster economic activity," reads an announcement issued as a result of the meeting — and"ease strains in financial markets" is probably an understatement. For many European banks that found themselves on the brink of collapse because of the debt crisis that plagued the continent, it might have been the last chance. After Germany strongly opposed any unconditional bailouts for the Eurozone countries, many economists expected the US to interfere and do for European banks what the Fed did for American financial institutions in 2008 – bail them out. One way or another.The Obama administration always denied such speculations. But after a Monday meeting this week with the two top European officials, European Council President Herman Van Rompuy and European Commission President Jose Manuel Barroso, US President Barack Obama said the European debt crisis is of"huge importance"to the United States, and that Americais"ready to do our part"in keeping the economy overseas afloat.No further details of what he meant by"our part"were offered — probably because any attempt by the administration to hand out taxpayers' money to overseas banks would meet furious opposition in Congress and across the country. But only two days later, the Fed, which is not accountable neither to Congress nor . . . basically anybody else, announced this deal.Under the agreement, the FED lends dollars to the ECB, which has to transfer the money to European banks. Now it will be two times cheaper: the central banks must now pay the Fed a private-sector overnight lending rate plus 0.5 percentage point; they previously paid plus 1 percentage point. And there's no doubt that European banks that lost money on junk debt obligations of European governments will line up for almost free American cash.Welcome to the Bailout 2.0!
You can share this story on social media: