FBI opens probe of News Corp. over alleged 9/11 hacks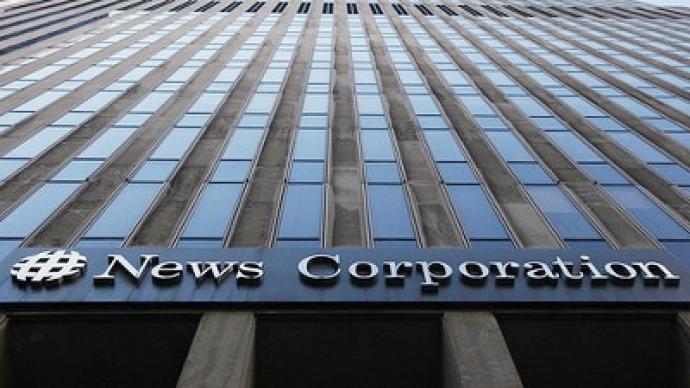 As allegations escalate about even more wrong doings carried out by the staff of Rupert Murdoch's media empire, the FBI formally opened up an investigation in the US today on possible hacks carried out by News Corp. in the States.
A source confirmed to the New York Times today that, following requests from members of Congress, the Federal Bureau of Investigation's New York offices have started a probe to investigate conduct perhaps perpetrated by News Corp. involving illegal wiretapping and other phone tomfoolery. Senate Commerce Committee Chairman Jay Rockefeller said on Tuesday of this week that he was willing to "bet" that Murdoch's News Corp. attempted to perform unauthorized wiretaps on the victims of the 9/11 terror attacks and make efforts to obtain phone records. Rockefeller waged that investigators could "find some criminal stuff" if they began a probe.The Times reports that Republican Representative Peter T King of Long Island issued a letter to FBI Director Robert S Mueller III on Wednesday asking that the bureau begin a probe of News Corp. immediately about the allegations. This comes days after a reporter at London's Daily Mirror first made allegations that Murdoch and company sought to obtain 9/11-related records by illegal endeavors.In his letter to the FBI, Rep. King says that is is his "duty to discern every fact behind these allegations," noting that his congressional district lost more than 150 people due to the 9/11 attacks.Referencing the Daily Mirror piece, King says that "If these allegations are proven true, the conduct would merit felony charges for attempting to violate various federal statutes related to corruption of public officials and prohibitions against wiretapping. Any person found guilty of this purported conduct should receive the harshest sanctions available under law."Concerns about News Corp. mischief in the States has materialized in recent days following revelations that Murdoch's corporation hacked into the voicemail of a teenage murder victim in the UK. Since that news surfaced, other allegations have since developed. Murdoch withdrew from a massive media takeover once that scandal broke. The FBI has not issued any official comments on the investigation, though sources with knowledge of the bureau confirmed the probe to the press this afternoon.
You can share this story on social media: