College student faked rape report after hiring man to beat her - prosecutors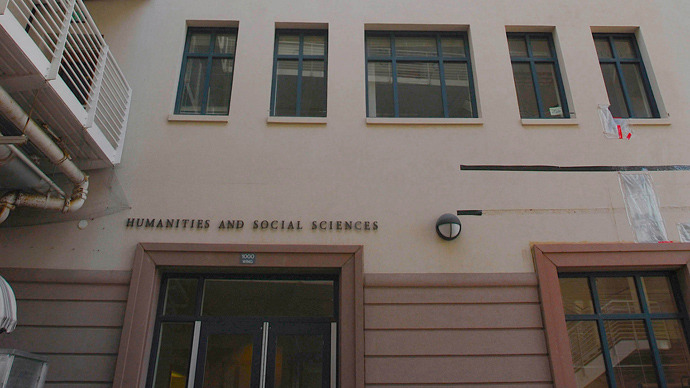 California prosecutors say a woman who claimed to have been raped in February made the story up. Morgan Triplett, a 20-year-old student, is accused of posting an online ad promising sex to a man who beat her badly enough to leave visible bruising.
Triplett pleaded not guilty to falsifying a rape report in court on March 29. A student at UC Santa Barbara, she is accused of posting two ads on the classifieds website Craigslist seeking a man who would meet with her on campus at UC Santa Cruz, where she was visiting on February 16.

In the first ad, which was read in court, she wrote, "I am looking for a gun owner to shoot me in the arm/shoulder with the smallest caliber bullet possible."

The district attorney told reporters that Triplett wrote she wanted someone with a "strong hand" to "punch, kick and bruise her" while promising "no charges would be filed" - and that she would pay for such services in sex. One man helped Triplett carry out her plan on February 17, and is now cooperating with police, investigators said.

"They had sex and afterwards she used a cell phone screen reflection as a mirror to see if the injuries were bad enough. [Triplett] then directed him to hit her some more," court records stated, according to KSBW, a local ABC affiliate.

Later that day Triplett called 911 and told police she had been raped on a campus trail. Despite providing a description of her supposed attacker, police were able to determine ten days later that the report had been a lie. She has since admitted to the deception.

Assistant District Attorney Johanna Schoenfield tried to explain Triplett's actions as evidence of Triplett's deep despondence. 

"Part of the prompting for posting these ads was thoughts of suicide, depression, and wanting somebody to hurt her to almost bring her back to life," Shoenfield told NBC. "Ms. Triplett essentially orchestrated this event. This case caused a lot of widespread fear in the community."

Richard Triplett, the girl's father, covered her face on the way out of court and said "there are two sides to every story."

"She is sorry for any problems or chaos she has caused," he said. "What we're dealing with is a very scared, very upset, very confused 20-year-old girl who has made some poor choices. This is the culmination of these choices."
Triplett's accusations came less than a week after a female student at UC Santa Cruz was robbed and shot off-campus. She was never arrested or jailed, although she is in court-mandated psychology sessions. She faces up to six months in jail if convicted of filing a false report.