Facebook blocks users' say over privacy rules
Published time: 12 Dec, 2012 17:45
Edited time: 12 Dec, 2012 21:51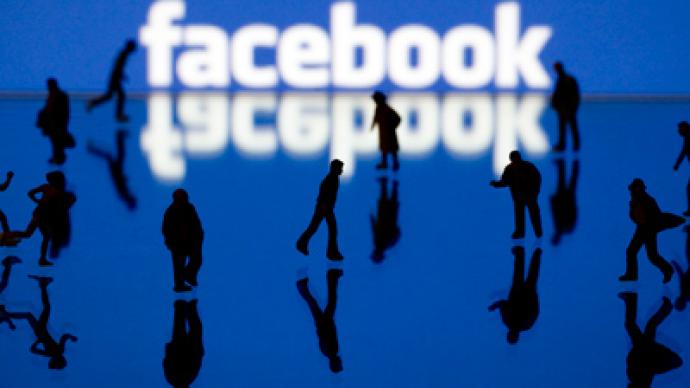 Facebook has once again made changes to its privacy policy, despite nearly 600,000 users voting to reject the proposed changes. The social network is now loosening privacy restrictions while making settings easier to navigate.
The Internet giant last week asked users to weigh in on some of its proposed policy changes, but in the end disregarded the input. Facebook last week sent an e-mail to users telling them they could vote on the changes, but would only consider the input if 300 million users, or 30 percent of all Facebook users, participated in the poll before Dec. 10.
With just five days to vote, about 600,000 casted votes in opposition to the changes, but Facebook went ahead and began unveiling them anyway on Wednesday. Less than 80,000 users voted in support of the proposed documents.
The Internet giant proudly announced that it is making privacy settings easier to navigate by placing a "shortcut" to access the settings in the top-right hand corner of the website and making these settings easier to navigate.
But while some settings may now be less confusing, users will also lose some of their privacy protections altogether. A user's ability to hide from the site's search will be "retired", Facebook director of Privacy Shortcuts Sam Lessin told the New York Times.
Lessin claims only "a single-digit percentage of users" – which equates to tens of millions of people – hide themselves from the Facebook search. Scrapping this feature means any user's Facebook account can be found by searching for them by their name, e-mail, or other identifying information.
Chief Executive Mark Zuckerberg said during a TechCrunch Disrupt conference earlier this year that about 1 billion Facebook searches are conducted each day.
"Today with search the vast majority of it is people trying to find people," he said. Now, no one will remain unsearchable.
Facebook will also integrate its data with the photo-sharing app Instagram, thereby widening the sphere of a user's information, rather than keeping it solely on the social network.
But to downplay the reductions in privacy, Facebook proudly announced that its new tools will make it easier for users to determine who can view their photos, comments and other information about them. The new controls will also make it easier to delete items from ones Timeline, as well as more easily block other users. Facebook will also allow users to request objectionable photos they appear in to be deleted from the site.
Another update will allow users to review all publicly available pictures identifying them on Facebook.
Facebook is overshadowing the privacy reductions with the new features that appear to be a positive change, but the updates delivered a blow against Facebook user concerns: Overwhelmingly, 88 percent of all Facebook voters who partook in the poll voted against the proposed changes. With only 12 percent of voters' support, Facebook once again modified its privacy settings against the will of the majority.
The Internet giant did not benefit from the votes, and simply shed light on its disregard for sincere user input. In the future, Facebook will not be seeking any more input. Users will no longer be able to influence the social media site's privacy settings in the future, since the company will never again ask for their concerns.