Facebook, Instagram to help curb illegal gun sales to minors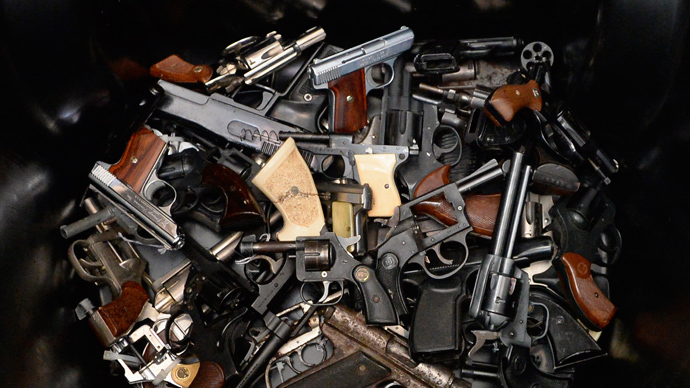 Facebook has announced that pressure from gun control groups and the New York attorney general has convinced the company to crack down on users who use social media to sell guns illegally.
The social media behemoth said Wednesday that Facebook and Instagram, which is owned by Facebook, will limit access to posts about gun sales and trades for users under the age of 18. Gun control advocates have called on the company to institute such an action in order to prevent people from buying firearms while subverting a background check.
"We will not permit people to post offers to sell regulated items that indicate a willingness to evade or help others evade the law," the company said.
Whenever Facebook is notified about a post that promotes the sale of guns or other regulated products, the company will send a message to that user to act in accordance with state and federal laws. The same warning will be issued to any Instagram user found to be searching for weapons.
Under the parameters of the new policy, if a Texas user posted a listing for an AR-15, Facebook would permit that to stand. But if the same listing went up in New York, or other states where the law is stricter, Facebook and Instagram would step in.
Among the voices pressuring Facebook to make the change was New York Attorney General Eric Schneiderman, who told reporters during a conference call that Facebook and similar websites "are not e-commerce sites."
"You cannot actually purchase a gun on Facebook or Instagram, but because they're such enormous platforms with so much communication, they provided an open marketplace that really allowed anyone, including minors, felons and people with mental disabilities, to exchange information," he said.
"There are sellers out there who want to circumvent state and federal gun laws – and we have one of the toughest gun laws in the country in New York and are being very vigilant about enforcing it – and there are folks who want to use the social platforms to promote the sale of weapons with no background checks, and no questions asked."
Mayors Against Illegal Guns, the gun control group backed by former New York City Mayor Michael Bloomberg and Moms Demand Action had also pressed Facebook to consider the ramifications of gun sales. Shannon Watts, the founder of Moms Demand Action, told CBS that the group had collected hundreds of thousands of signatures supporting the cause.
"What they're doing today is to start closing the gun show loophole that is so prevalent in this country, and frankly the loophole that Congress refuses to close on their own," she said. "This is a huge win, and this is actually going to save lives. Even though they don't sell guns on their platforms, people are arranging to meet across state lines, people are arranging to sell and trade guns without background checks, and that won't happen anymore."
The National Rifle Association (NRA) was less enthused. Chris Cox, executive director of the NRA Institute for Legislative Action, said the groups "tried to pressure Facebook into shutting down discussion of Second Amendment issues on its social media platforms. NRA members and our supporters will continue to have a platform to exercise their First Amendment rights in support of their Second Amendment freedoms."
You can share this story on social media: