Facebook gives users dozens of new gender options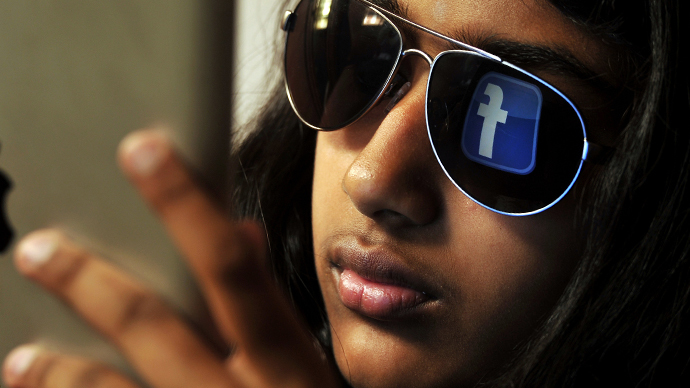 American customers of the world's most widely-used social networking site now have some new options for defining themselves digitally: As of Thursday, Facebook users in the United States can chose to identify as someone other than male or female.
The Associated Press was first to report on Thursday that Facebook's 159 million monthly users in the US now have the option of selecting a gender from a list of roughly 50 options.
Before then, Facebook users were only allowed to identify as male or female. Effective Thursday, however, account holders have the option of choosing a gender more align to their actual identity.
The new options include the traditional "male" and "female" choices, as well as others that run the gamut from "cisgender" and "transgender" to an array of others.
A post made by the Silicon Valley company's official "Diversity" page confirmed the news early Thursday.
"When you come to Facebook to connect with the people, causes and organizations you care about, we want you to feel comfortable being your true, authentic self," the post begins. "An important part of this is the expression of gender, especially when it extends beyond the definitions of just /male' or 'female.'"
"So today, we're proud to offer a new custom gender option to help you better express your own identity on Facebook," the post reads.
Brielle Harrison, a Facebook engineer and self-identified transwoman, told the AP that the changes could be colossal for users previously disenfranchised from the site's limited gender options.
"There's going to be a lot of people for whom this is going to mean nothing, but for the few it does impact, it means the world," she told the AP.
"All too often transgender people like myself and other gender nonconforming people are given this binary option, do you want to be male or female? What is your gender? And it's kind of disheartening because none of those let us tell others who we really are," she said. "This really changes that, and for the first time I get to go to the site and specify to all the people I know what my gender is."
Facebook isn't forcing users of the function to out themselves online, however. When account holders log-on to their profile and edit their gender, it also gives them the option of deciding whether or not to make that information public — as well as an additional option of picking a preferred gender pronoun, be it "his," "her" or "their."
"We recognize that some people face challenges sharing their true gender identity with others, and this setting gives people the ability to express themselves in an authentic way," Facebook publicist Will Hodges wrote in an email to TechCrunch on Thursday.
"While to many this change may not mean much, for those it affects it means a great deal," Hodges said. "We see this as one more way we can make Facebook a place where people can express their authentic identity."
The change also gives Facebook an edge over competing social media site Google Plus, which currently allows users to align as either "male," "female" or "other."
You can share this story on social media: