Catapult to future: Facebook 'building $1.5-billion data center' in US to conquer Internet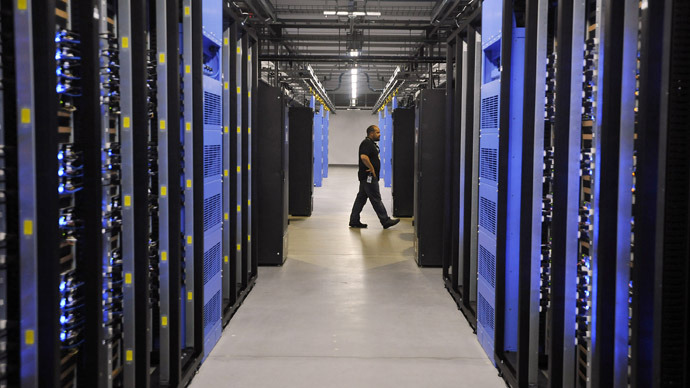 Facebook has been revealed to be the company behind a $1.5-billion installation under construction in Iowa, already dubbed the "most technologically advanced data center in the world," according to US media.
For over a year, the mysterious project in Altoona, Iowa, a town of just over 15,000 people, was a topic of heated speculation – what company is spending $1.5 billion on a data center occupying 130,000 square meters, with servers and databanks?

Now, legislative sources have revealed to Iowa newspaper the Des Moines Register that they are "finalizing some elements" for Siculus Inc. and its 'Project Catapult,' believed to be a Facebook initiative.

The three-building installation is expected to be completed in two stages, each worth $500 million, with the final price tag for the facility reaching as high as $1.5 billion, analysts said.

Facebook already has three similar facilities: In Prineville, Oregon($210 million); in Forest City, North Carolina ($450 million) and in Luleå, Sweden (worth $760 million). The Altoona installation would be the largest, worth more than all three others combined. All of Facebook's data centers are also brand new, having been built in 2010 at the earliest.

Ideal location
Facebook's Catapult will join Google and Microsoft, which are also building IT hubs in the region. Another site lobbied fiercely to host the Facebook facility – 'Project Edge' in Kearney, Nebraska – but Altoona won out for several reasons.

Any data center needs a high-capacity fiber optic cable system, like the one running along Interstate Highway 80 near Altoona. Reliable power supplies are another crucial element – despite claims of 'green' energy powering the project, the proximity to a large power station appears to have contributed to Facebook's decision to construct its datacenter in Altoona. The Duane Arnold Energy Center, the only nuclear power plant in Iowa, is also about 150 km away from the site.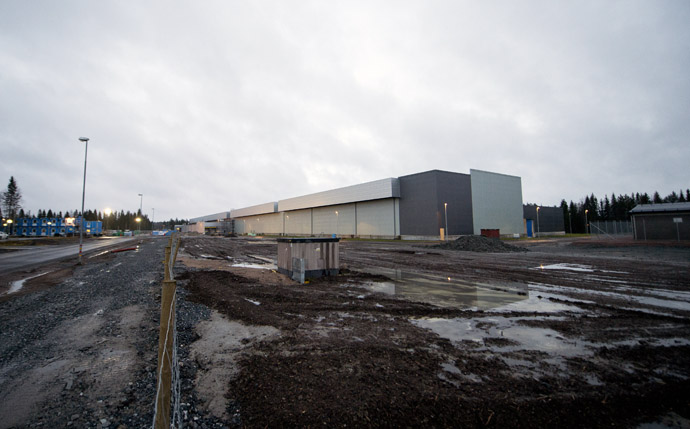 The announced use of solar arrays, fuel cells and wind energy in Altoona would likely be unable to fully satisfy the power needs of such a huge energy-intensive facility, but development of renewable power sources in the area might bring Facebook certain tax credits anyway, the Des Moines Register reported. And like Facebook's other two US data centers, the Altoona facility will also likely be equipped with backup diesel generators.
A large data center also needs extensive water cooling – the Saylorville Lake reservoir on the Des Moines River is about 20km away. Iowa is also a relatively safe from natural disasters, as neither hurricanes nor earthquakes happen frequently in the region.
Finally, the installation needs to be near major highways, and Altoona is located near three major arteries: Interstates 80 and 35 and US Highway 65.
A master plan?
In October 2012, Facebook registered 1 billion active users a month; founder Mark Zuckerberg said the company is now aiming for 2 billion users.

Such growth would necessarily require new data centers to be built. Matz Engman, chief executive of Luleå Business Agency, told the UK's Sun in January that the construction of a Facebook data center in Luleå is "just the beginning... What we want is to be the actual hub for all data traffic in Europe."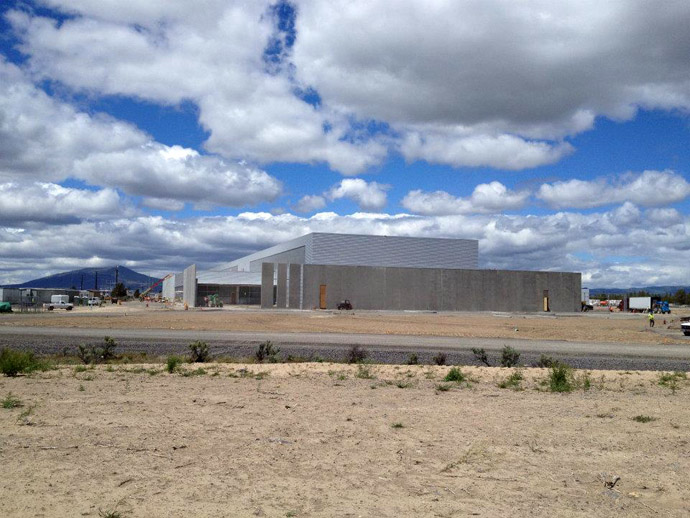 The construction of the Altoona data center could empower Facebook to broaden its horizons beyond just European and US data traffic. US media reports last month suggest some clues to their plans.

In late March, FBI general counsel Andrew Weissman discussed plans to monitor private Internet communications in real time.

And a cyber-security directive signed in February by US President Barack Obama, increased the mandatory security for private-sector firms such as Gmail and Facebook, which might soon be considered "critical infrastructure" entities and asked to share information with the federal government.

Moreover, the US government has long vowed to use the Internet to advance its foreign policy. The construction of multi-billion-dollar facilities by giants like Facebook and Google might fit within this framework.

You can share this story on social media: