Texan exonerated from death row goes after prosecutor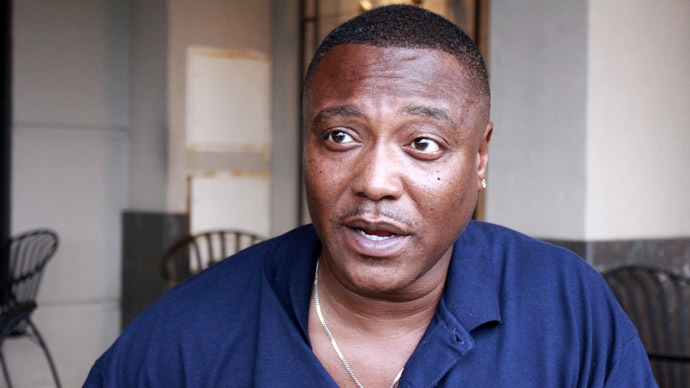 After surviving 18 years in prison and avoiding execution twice for murders he was eventually exonerated of, Anthony Graves of Texas is now going after the prosecutor who originally convicted him.
Flanked by state lawmakers on Wednesday, Graves announced the Texas State Bar has officially decided to investigate former Burleson County District Attorney Charles Sebesta, 73, for alleged professional misconduct regarding the case in question.
"I'm asking prosecutors to cooperate with the highest of integrity," Graves said about his decision to file a complaint, according to the Texas Tribune. "It took me 18 and a half years to get back home. Two execution dates. All because a man abused his position."
Back in 1994, Graves and Robert Earl Carter were convicted of killing a 45-year-old woman, her teenage daughter, and four grandchildren through beatings, stabbings, strangulation, and gunshots. Carter was executed in 2000, but just a couple of weeks before his death, he stated that his implication of Graves in the crime was false.
According to the Houston Chronicle, this statement was reiterated on Carter's deathbed. "Anthony Graves had nothing to do with it...I lied on him in court."
Meanwhile, 12 of the 18 years Graves spent in prison were on death row - but in 2006, his conviction was overturned by the US 5th Circuit Court of Appeals. In 2010, new district attorney Bill Parham dropped the charges and said he was not guilty.
"He's an innocent man," Parham told the Chronicle at the time. "There is nothing that connects Anthony Graves to this crime. I did what I did because that's the right thing to do."
Following his release, Graves set plans in motion to investigate Sebesta for misconduct. According to the Los Angeles Times, a 2012 report by the Texas District and County Attorneys Association found there were "serious questions about prosecutor misconduct," including "tunnel vision on the part of the prosecutor" whose concentration was focused on Graves and "stuck to that initial conclusion in the face of many contradictory circumstances."
Graves had previously filed a complaint against Sebesta only to see it thrown out due to the fact that the statute of limitations had expired. Texas lawmakers extended that deadline this year.
For his part, Sebesta stood by his actions. He said he did not withhold evidence as has been claimed, and that there were "only a handful" of complaints during his time as prosecutor. He'll have 30 days to respond to the complaint filed by Graves.
"They're bringing in politicians, members of the Legislature, in an attempt to intimidate the state bar," Sebesta told the Times. "This matter's over."
Some state lawmakers do not agree, however. Speaking with Graves, state Sen. Rodney Ellis (D-Houston) told the newspaper, "I'm hoping the state bar will show some leadership on this ... God knows how many other people were wrongfully convicted by Charles Sebesta."
You can share this story on social media: