Rahm Emanuel can't recall Solyndra deal
Published time: 19 Sep, 2011 19:09
Edited time: 19 Sep, 2011 23:09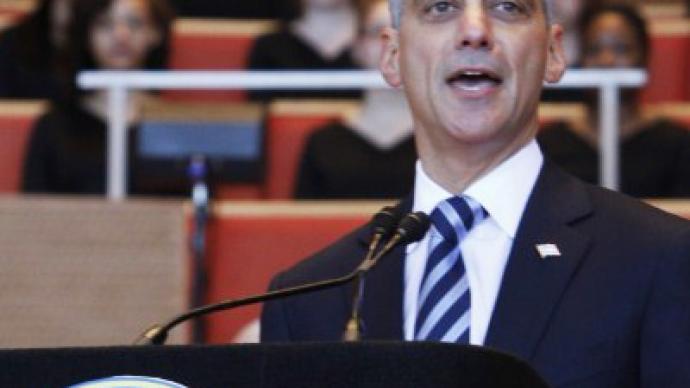 While a federal investigation looks into how a loan of $500 million from the government couldn't save the Solyndra solar panel plant, one member of Obama's administration is asking some bigger questions — like "Solyndra who?"
President Obama pushed for the Fremont, California Solyndra plant to get hundreds of millions in loan guarantees from the federal government, but former White House Chief of Staff Rahm Emanuel says he doesn't member a thing about it.
Speaking to radio station WLS in Chicago, Illinois (Where Emanuel was recently elected mayor), the former Obama official told interviewers, "I don't actually remember that or know about it."
Solyndra was awarded $535 million in loan guarantees following a visit from President Obama in which he touted the company for creating green jobs and environmentally-excellent products. The plant announced in recent weeks, however, that foreign competition was driving down prices and that they were unable to continue to generate a profit.
"Solyndra could not achieve full-scale operations rapidly enough to compete in the near term with the resources of larger foreign manufacturers," reads a statement that the solar panel makers issued earlier this month. Two other American-based manufacturers working with solar power called it quits in August of this year. Solyndra has since filed for bankruptcy, leaving taxpayers to foot the $535 million bill.
The White House insists that the loan was carried through properly from their end, but a FBI raid, believed to be related to the monies, occurred following Solyndra's talk of bankruptcy. Bloomberg News reported earlier this month that Solyndra rep Damien Levera confirmed that the company had borrowed all but $8 million of the $535 million offered by the Department of Energy.