Books and movies about Edward Snowden: Coming soon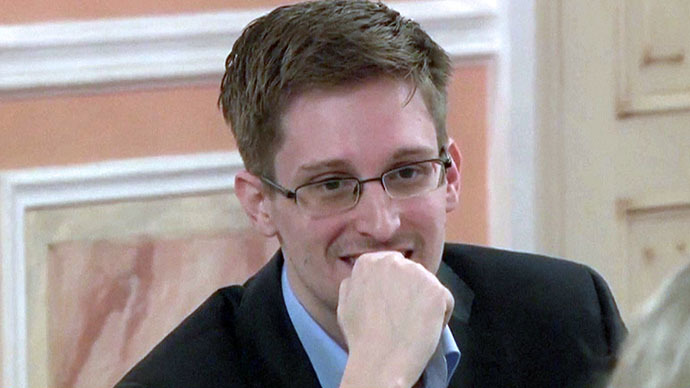 Dust off your eyeglasses, actors, and get ready to show talent scouts your best stoic, anti-surveillance state stare: at least three books about National Security Agency leaker Edward Snowden are currently in the works, and a movie could come soon after.
Seven months ago, intelligence contractor Edward Snowden was barely known outside of the walls of his Hawaii office. Half a year later, however, his decision to leak top-secret NSA documents to the international media has transformed him into one of the biggest names in the world: Just this month he's been both the subject of a 60 Minutes report and announced as a runner-up for the 2013 TIME Person of the Year award.
But while Snowden has lived a life largely in secret since identifying himself in June as the source of those NSA leaks, his story is expected to soon be told nevertheless.
No fewer than three writers are currently working on books about Snowden and his NSA revelations, Reuters reported on Monday, and just as many major studios have said they're considering on-screen projects as well.
All three of the books reported to be on the way will come courtesy of writers who've worked with the cache of leaked documents during the last several months, including one from the legal blogger-turned-Guardian columnist who met with Snowden in Hong Kong earlier this year and was among the first to write about the top-secret NSA files.
Former Guardian journalist Glenn Greenwald announced previously that he is planning a book working with Snowden on one of the biggest scoops in modern journalism, and Reuters now says that two other reporters — Barton Gellman and Luke Harding — have similar projects on the way too.
Greenwald told Reuters in an email this week that his book is "about my time with Snowden in Hong Kong and reporting the story, but mostly about the surveillance state based on the documents I have (that The Guardian doesn't) and my reasons why the surveillance state is menacing." He announced in October that he was walking away from his job at the Guardian to take on what he called an "once-in-a-career dream journalistic opportunity that no journalist could possibly decline" that has since been revealed to be a project spearheaded by eBay founder Pierre Omidyar that will also employ journalists Jeremy Scahill and Laura Poitras.
But unlike Greenwald, Harding does still have an active role with the Guardian, and according to Reuters he is working on a separate project that could be published at the same time as his former colleague's endeavor.
"A person familiar with the Guardian project, who asked to remain anonymous, said that at the time Greenwald left the newspaper, the two parties tentatively agreed that to ensure neither party would have a marketing advantage the books would be published simultaneously," Mark Hosenball wrote for the newswire.
Gellman, 53, has worked closely with several of the Snowden documents while at the Washington Post, but has walked away from his job at that outlet in the months since the first leaked NSA file was published in early June. Even before the world knew who Edward Snowden was, however, Gellman was working on a book aimed more broadly at the NSA and will reportedly parlay his newfound experiences into that effort.
"I had already started work on a book about the surveillance industrial society when Edward Snowden came my way. He has certainly enriched my reporting, but I am not racing anyone to do a quick hit on current events. My narrative will cover a broader landscape and a wider cast of characters," Gellman told Reuters.
The New York Times reported in October with news of Greenwald's project that 20th Century Fox , Sony Pictures Entertainment and cable TV network HBO had all expressed interest in taking a Snowden project from script to on-screen. As of this week, however, Greenwald says he has yet to strike a deal.
You can share this story on social media: