GOP leader to Obama: 'I cannot even stand to look at you'
Published time: 23 Oct, 2013 19:29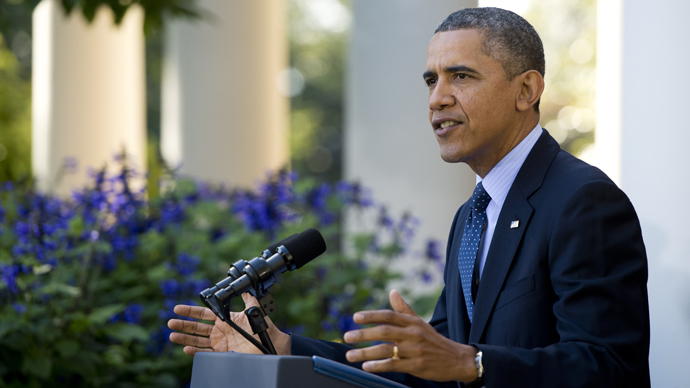 How high were tensions during the White House's attempted negotiations with House Republicans amid the recent government shutdown? According to one eyewitness, at least one leading lawmaker lashed out at President Barack Obama.
Sen. Dick Durbin (D-Illinois) admitted on his Facebook page over the weekend that one meeting in particular between Congressional leaders and the president got ugly after an influential Republican opened-up about how he really feels about the president.
"In a 'negotiation' meeting with the president, one GOP House Leader told the president: 'I cannot even stand to look at you,'" Durbin recalled with his social media account on Saturday.
"Many Republicans searching for something to say in defense of the disastrous shutdown strategy will say President Obama just doesn't try hard enough to communicate with Republicans," wrote Durbin.
"What are the chances of an honest conversation with someone who has just said something so disrespectful?" the long-time lawmaker and Senate majority whip added online.
Although Durbin was cautious enough not to out one of his congressional colleagues, reporters are speculating that the "GOP House Leader" referenced by the senator is likely Rep. John Boehner (R-Ohio) — the top-ranking member of his chamber and speaker of the House, who spoke on behalf of his party time and time again throughout the course of the two-week-long shutdown that only recently ended.
On Tuesday morning, the website The Hill reported that an aide to Speaker Boehner said he had "no idea what [Durbin's] talking about." The following afternoon, Boehner spokesman Michael Steel said, "The speaker certainly didn't say that, and does not recall anyone else doing so."