​Search-and-rescue group sues FAA for right to use drones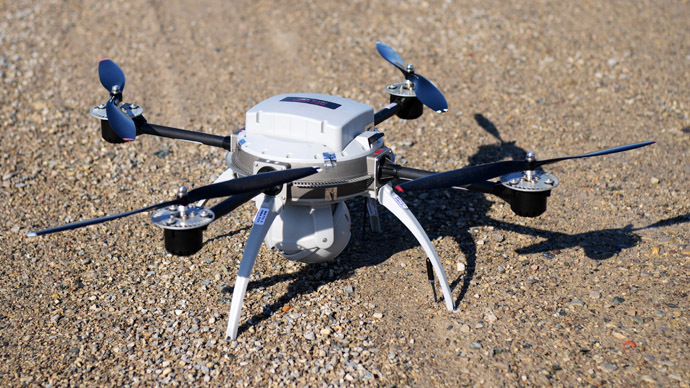 A group that uses small drones to assist in searches for missing persons around the United States filed a lawsuit on Monday challenging a government order that bars the nonprofit from flying its unmanned vehicles.
Texas EquuSearch was ordered in February by the Federal Aviation Administration (FAA) to halt the use of drones in its searches. The group's four unmanned model aircraft, all equipped with cameras, have stayed idle since the order.
There is no basis in law to prohibit the operation of model aircraft for humanitarian search-and-rescue missions, says the lawsuit, which was filed in a Washington, DC appeals court.
The group says its use of drones avoids FAA restrictions which maintain that model aircraft must not be operated "by persons or companies for business purposes."
"This lawsuit seeks to confirm the right of organizations like Texas EquuSearch to use civilian drone technology for the benefit of our nation," Brendan Schulman, an attorney for the organization, said in a statement. "It is also incomprehensible, as a matter of policy and common sense, that the FAA would deem 'illegal' the use of a technology that can reunite missing people with their families, after decades of allowing the same technology to be used in the same way for recreational purposes."
The FAA, which banned commercial drone use in 2007, said it is reviewing Texas EquuSearch's appeal.
"The agency approves emergency Certificates of Authorization (COAs) for natural disaster relief, search and rescue operations and other urgent circumstances, sometimes in a matter of hours," said the FAA. "We are not aware that any government entity with an existing COA has applied for an emergency naming Texas EquuSearch as its contractor."
Schulman says that this case-by-case basis is not an option, since most law enforcement agencies in rural areas where searches often happen do not have authorization certificates for unmanned systems.
The FAA is in the process of crafting guidelines for widespread drone use in the US. Congress has required the agency to integrate commercial unmanned vehicles by the end of September 2015, though the FAA has missed past deadlines in the process of creating rules for drone use in American skies.
The FAA's current guidelines permit private operators to fly their small aircraft recreationally. However, police departments, universities, and other organized groups are required to seek permission before lift-off. Beer companies have announced they hope to deliver alcohol via drones, and Amazon CEO Jeff Bezos recently created a media firestorm by saying the company aims to subvert traditional postage and transport Amazon products with the new technology.
Texas EquuSearch is funded by private donations, according to AP. The group, which does not charge for its services, says it has found over 300 persons alive, across 42 US states and eight countries.
EquuSearch has also helped in searches for high-profile missing persons like Natalee Holloway, the US teenager who went missing in 2005 in Aruba, and two-year-old Caylee Anthony in Florida.
You can share this story on social media: