Drone crashes into battleship, causes $30 mln in damages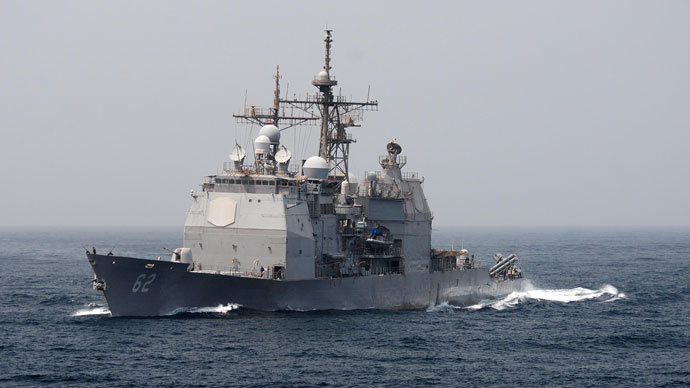 A US Navy battleship suffered $30 million in damages after a drone accidentally crashed into it during a military exercise and injured two sailors.
The incident occurred last November near Point Mugu, California, but the website USNI just recently reported the Navy will need about six months to fully repair the USS Chancellorsville.
According to the original Navy Times report on the accident, a malfunctioning Northrop Grumman BQM-74 crashed into the port side of the Chancellorsville during a training exercise that involved a routine radar test. The ship "was heavily damaged by the impact of a test target," while the 13-foot drone itself "crippled a key computer center integral to the ship's cutting-edge combat systems."
The Chancellorsville had about 300 crewmen onboard at the time of the collision. Two were treated for minor burns, though the Navy did not say how the individuals were injured. Sailors had only a four-second warning once drone operators realized they lost control over the BQM-74.
"There was just a breakdown in communications … and the ship had no time to react," an unnamed crewman told the Navy Times.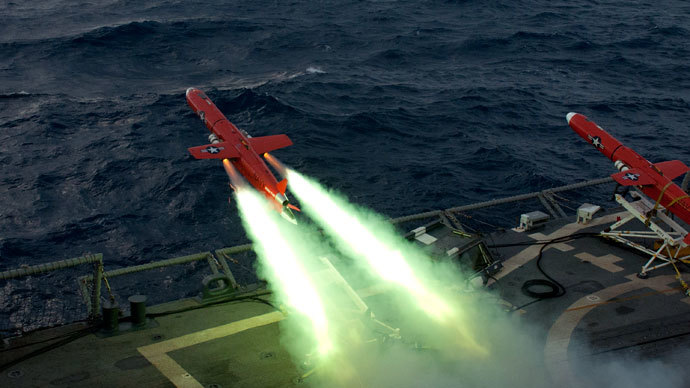 As USNI reported, BQM-74 drones are usually outfitted with a feature that would keep the machine from colliding into a naval vessel when control is lost, but it's unclear whether or not this kind of capability was activated. The Navy added that the cause of the crash is still under investigation.
While the United States has deployed drones around the world, the unmanned vehicles have proven to be very susceptible to crashes. According to an NBC News report from last March, "drones are 30 to 300 percent more likely to crash than small civil aircrafts." A 2012 survey from Bloomberg also found that for every 100,000 hours of drone flights, there are 9.31 accidents.
Despite these concerns, the Federal Aviation Administration recently announced the six states that will develop drone-testing sites as the agency paves the way for the vehicles to occupy US airspace, with some sites specifically focusing on developing "failure modes" for instances when a drone malfunctions. In 2012, Congress eased licensing restrictions related to domestic drone use, while the FAA expects roughly 7,500 drones to be roaming US skies within five years.
Some studies have estimated that a domestic drone industry could create between 70,000 – 100,000 jobs and generate $80 billion in economic activity. Privacy advocates, however, aren't as keen on the prospect of drones hovering over American soil; the American Civil liberties Union has previously criticized the prospect, saying it would move the country towards "a surveillance society in which our every move is monitored, tracked, recorded and scrutinized by the authorities."
You can share this story on social media: