Dotcom claims US officials used Megaupload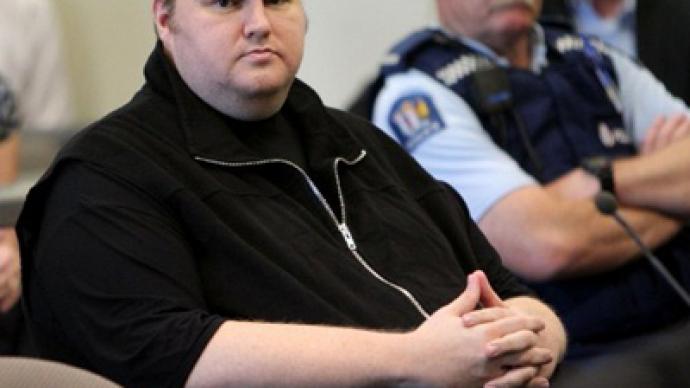 When Megaupload founder Kim Dotcom goes before a jury to discuss allegations of copyright infringement, his testimony will also be something his critics won't want shared — Dotcom says American politicians were users of his site.
In one of his first interviews since being released on bail last month, the 38-year-old boss behind an empire allegedly built on illegal file sharing says that "a large number" of US government officials are included on his lists of Megaupload.com users. Despite being arrested overseas, the German national was put behind bars after American authorities investigated him for breaking American law. Dotcom now awaits an extradition hearing that could eventually send him to the states for prosecution, but if that is the case, some elected officials might want to cross their fingers that they walk out of the courtroom unscathed."Guess what – we found a large number of Mega accounts from US Government officials including the Department of Justice and the US Senate," Dotcom tells the Torrentfreak blog this week. "I hope we will soon have permission to give them and the rest of our users access to their files."Dotcom, born Kim Schmitz, was arrested at his New Zealand mansion in January this year after American authorities conducted an investigation that they concluded put him behind a website that made perhaps half a billion dollars by profiting from other people's products. Although he has since been released on what is essentially house arrest, information held on the Megaupload servers has been seized by the FBI and rendered inaccessible for the millions of users the site attracted. Dotcom previously attested that the site was largely supported by legitimate users uploading, downloading and sharing homemade material and argued for the release of their files. If Megaupload is returned access to their records, Dotcom says he knows some names that litter the site's user list includes prominent American politicians. In an earlier interview with New Zealand's 3news, Dotcom attacked the American government for favoring monopolies in favor of smaller operations attempting to thrive in a field that makes it near-impossible. While he was pegged as the poster child for illegal file-sharing, says Dotcom, the government looked the other way on Google, who gives millions each year to Washington lobbyists. "So it's really, in my opinion, the government of the United States protecting an outdated monopolistic business model that doesn't work anymore in the age of the Internet and that's what it all boils down to," said Dotcom.Earlier this month, US authorities formally filed extradition papers for Dotcom. His hearing is expected for August of this year.
You can share this story on social media: