Super Bowl crackdown: US sacks more than 300 websites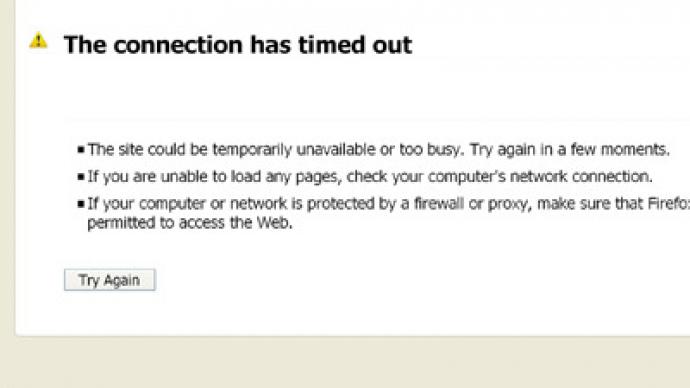 United States lawmakers insisted that the Stop Online Piracy Act was necessary to thwart copyright crimes on the World Wide Web.
Even after the bill was halted in Congress, however, federal agents have still found the way to shut down more than 300 websites recently. Federal authorities have sacked a 28-year-old Michigan man for operating websites that they say illegally streamed professional sports games on the Internet. Yonjo Quiroa of Comstock Park, Michigan in the United States was arrested on Wednesday by agents with the Homeland Security Investigations unit. They are charging him with one count of criminal infringement of a copyright for allegedly operating at least nine websites that offered unauthorized Internet streams of live sporting events.The raid, the latest under the umbrella of a mission dubbed Operation Fake Sweep, is just the most recent event in a series of attempts to keep Americans from illegally broadcasting copyrighted programming. It is also, however, the latest assault on the not-so free World Wide Web.Quiroa's arrest comes mere weeks after federal agents coordinated a raid on the home of Kim Dotcom, the founder of the file-sharing website Megaupload. Authorities insist that Megaupload's operation benefited marvelously while infringing on copyright after copyright, preventing musicians and filmmakers from reaping upwards of half a billion dollars in profits. The arrest of Kim Dotcom and subsequent shut-down of Megaupload comes after the Stop Online Piracy Act failed to pass the US Congress, but despite being dropped by American lawmakers, authorities in the States are still free to freeze seemingly any website they wish."Even without SOPA having been passed yet, the federal government always had tremendous power to do some of the things that they want to do. So if this is what can occur without SOPA being passed, imagine what can occur after SOPA is passed," Project PM founder Barrett Brown tells RT.Authorities say that Operation Fake Sweep led to the shutting down of 307 websites linked to illegal activity relating to professional sports. Many of them, they say, offered consumers a chance to purchase unlicensed, counterfeit sportswear. Only 16 of the hundreds of sites offered services where users could stream live sports events, and feds believe that Quiroa operated nine of them. The US Attorney's Office says that he made at least $13,000 by selling advertisements on his site.If convicted, Quiroa faces up to five years in prison. In New Zealand, Dotcom is still behind bars after being denied bail twice and losing an appeal on Friday. Americans hope to extradite him to the US to charge him with copyright-related offenses in the States, despite being a German citizen residing in New Zealand and operating a service headquartered in Hong Kong.News of Quiroa's arrest comes only days before the National Football League's championship game: this weekend's Super Bowl. United States Immigration and Customs Enforcement Director John Morton says in a statement, "While most people are focusing on whether the Patriots or Giants will win on Sunday, we at ICE have our sights on a different type of victory: defeating the international counterfeiting rings that illegally profit off of this event, the NFL, its players and sports fans." "In sports, players must abide by rules of the game, and in life, individuals must follow the laws of the land. Our message is simple: abiding by intellectual property rights laws is not optional; it's the law," adds the director.
You can share this story on social media: