IP alliance wants file-sharing sites shut down worldwide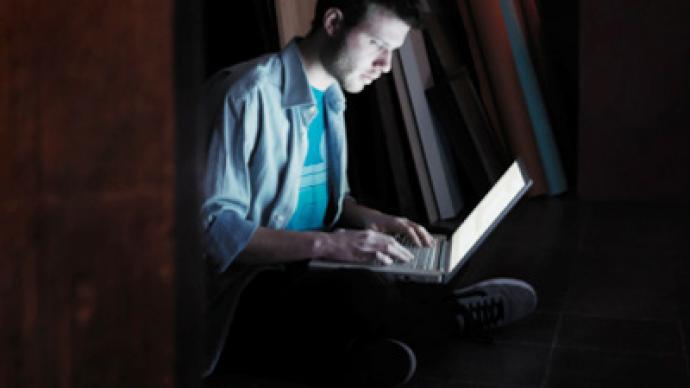 The raid that ravaged Megaupload was just the start. A powerful trade group that lists the biggest names in the entertainment biz as its members has called-out dozens of countries in their latest report and is insisting on sanctions against them.
The International Intellectual Property Alliance (IIPA) has submitted its annual watch list to the Office of the US Trade Representative, and in it they single out Canada, China, Russia and India — as well as over 30 other countries — for allegedly failing to do all they can to protect the intellectual property rights of American entertainers. The review, the 2012 Special 301 Report, was filed with the USTR last week and warns the federal office that numerous nations allegedly "deny adequate and effective protection of intellectual property rights or that deny fair and equitable market access to US persons who rely on intellectual property protection."As a response for these allegations, the IIPA suggests that the trade office take actions that range from increasing prosecution sentences for search engine operators, create legal incentives for cooperating Internet Service Providers and, in some cases, force foreign ISPs to block users access to questionable site altogether. Among their grievances, the IIPA sites several popular file-sharing sites and torrent directories hosted internationally. For assisting in aiding in the availability of copyrighted material that could be downloaded online across the globe, the agency is asking the federal government to consider the countries in question with hopes "to reduce global piracy levels" and "aim to define and seek implementation of concrete solutions to significant commercial hurdles faced by the content industries of the United States."The result of the inquiry could prompt federal authorities to continue cracking down on non-US sites that violate American law. Last month, an effort coordinated by US agents prompted a raid on the mansion owned by Kim Dotcom, a German national residing in New Zealand. Dotcom was accused of operating Megaupload, an immensely popular file-sharing site that, while serving legitimate, lawful purposes, was attacked for allegedly allowing users to store and thus share copyrighted material. Authorities arrested several conspirators in the process and took a trove of data off the Internet. In response to the actions against Megaupload, hacktivists aligned with the online collective Anonymous waged a cyber-attack on the websites of several US government websites, as well as the websites for music and movie industry organizations that have sponsored censorship of file sharing sites.Although the Megaupload raid has been the only of its kind since, several other file-sharing sites hosted internationally have since voluntarily taken themselves offline as a precaution. As fewer and fewer sites in that vein are now openly available on the Web, that number could shrink even further if the USTR follows through with suggestions made by the IIPA.In all, the IIPA recommends 41 distinct countries and territories for placement on a series of global watch lists that should be monitored due to concerns of copyright infringement. Elsewhere in the report, websites including Filesonic, isoHunt, Demonoid and the Pirate Bay are noted in the submission.In appealing to the trade office, the IIPA attacks nations all over the world for aiding in copyright infringement. They call Canada "a haven where technologically sophisticated international piracy organizations can operate with virtual impunity in the online marketplace" that stems from having "weak, ineffective or non-existent" laws to outlaw infringement. Russia is regarded as the home to the "world's two most prolific criminal release groups" that essentially run the world's motion picture bootleg biz. Egypt, which has become a hotbed of political protest — and spawned several deaths of pro-democracy demonstrators as a result — is acknowledged by IIPA as having "undergone significant changes and unrest in the past year," which, as the agency reports, has since "somewhat stabilized, allowing us to better gauge progresses in IPR protection."Well, that's all that matters, isn't it?"Law enforcement has mostly had its hands full adjusting to the new political realities after February 2011, but it appears that some positive transformative changes that had begun prior to the revolution have not been completely cast aside," writes the agency. "IIPA is pleased that the Copyrights & Artistic Works Investigation Unit of the Ministry of Interior became more proactive, including some ex officio raids and actions regarding piracy of books and journals; further training can make this unit even more effective."Regardless, the IPPA still places Egypt — as well as Italy, Israel, Greece, Brazil and a bevy more — on its watch list for 2012. Members of the IIPA include the Motion Picture Association of America and the Recording Industry Association of America. Both the MPAA and the RIAA websites were crippled last month by Anonymous in retaliation for supporting online censorship.
You can share this story on social media: