Boy smells dog poop, police respond with violence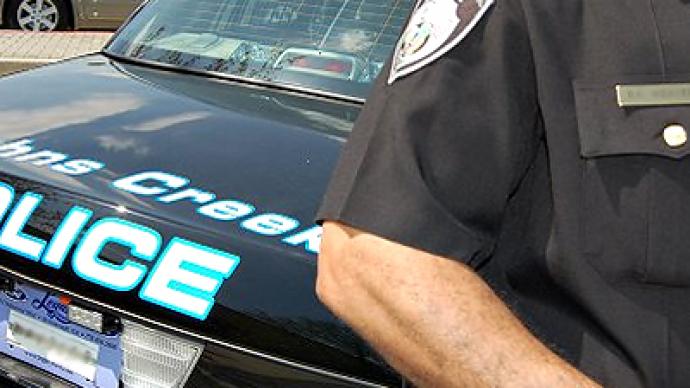 Something stinks in the NYPD and Tyre Davis has a pretty good idea of what it is.
Davis, 17, was heading home from his Manhattan high-school earlier this year when he got whiff of something fairly foul. Like most people, Davis isn't exactly all too keen on the scent of dog poop, but when he voiced his distaste as he dilly-dallied home to his house in the Bronx this past February, one particular cop wasn't too pleased with Davis' dismay for dog crap.Davis remembers his words exactly. "It smells like doo-doo," he recalls saying. After that, the only thing more offensive than the scent was how New York Police Department responded to his cry.Davis says he turned to see a New York police officer scraping off his shoes and right away wished he hadn't opened his mouth."I was like, 'Oh, man – why did I say that?'" Davis tells the New York Daily News.From there, Davis says a slew of officers exited a nearby unmarked van and scolded him for his "joke." Davis, he alleges, was handcuffed and brought to a New York police precinct.For his poop comment.Davis was released with a summons for disorderly conduct, but it was upon exiting the station that night at 3 a.m. that things really began to stink. The teen says that once outside the building, arresting officer Joseph Murphy, 26, and Jose Ocasio, 28,struck him "repeatedly with closed fists and kicks," according to a criminal complaint since filed. Davis says he suffered cuts and bruises to his head and swelling behind his ear."I thought I was going to die," Davis tells reporters. He says he hit his head a brick wall during the incident, which he estimates lasted for around 30 seconds.Once home, Davis says he told his mother who then filed a report with the PD. Five months after the February 18 incident, Officers Murphy and Ocasio were arrested on Monday this week for charges of assault against Davis. The New York Times report that both Murphy and Ocasio were charged with third-degree assault, official misconduct and harassment, but have since been released on their own recognizance.Davis' ordeal is only the latest involving misconduct among the NYPD force. A Long Island woman earlier this month said that the two NYPD officers acquitted of rape charges in May had previously harassed and humiliated her outside an East Village bar in 2007.While Murphy and Ocasio await trial, it is unclear as if they are still members of the force. While awaiting trial for rape, Officers Kenneth Moreno and Franklin Mata both were suspended for a time with full pay.And that is really a load of crap.
You can share this story on social media: