Reporters arrested for filming public meeting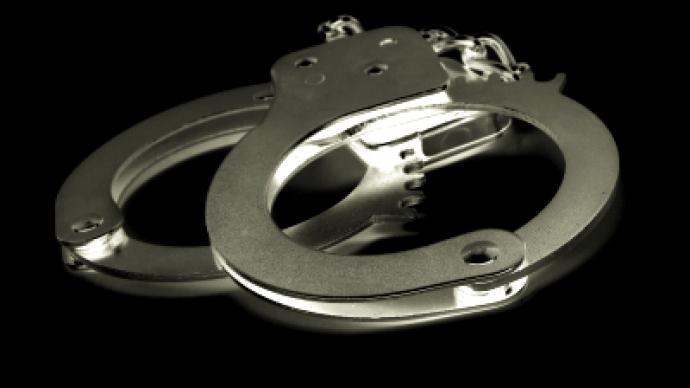 Two journalists were led out of a public meeting in handcuffs in Washington DC this week after using their cell phones to report on the hearing of the DC Taxicab Commission.
Peter Tucker of TheFightBack.org says two US Park Police officers cuffed him and dragged him away after he used his phone to take photos at the Commission meeting. Tucker has long been an advocate of independent taxi drivers and Washington Post columnist John Kelly reports that one taxi driver yelled, "We need the reporter here!" while the journalist was hauled off. "You can't arrest me for reporting," demands Tucker."I can arrest you for not obeying an order," replies an officer.As he was led out of the room, the packed house of drivers quickly emptied the room in protest.Despite the hearing being a public meeting, the commission does not take kindly to being recorded, even if those at stake here — the drivers themselves — are for it. Following an account in May, Tucker writes that DC Taxicab Commission chairman Dena Reed told him "You cannot record the meeting unless the commission allows you to do so, it does not."  When Tucker asked to be shown where the commission's rules say that, Reed responded: "I can't show you anything because it's not written in there."So much so is the commission in favor of eliminating any transparency that another reporter, Jim Epstein of Reason TV, was also detained — for recording Tucker's arrest."About half-an-hour into the meeting, I witnessed journalist Pete Tucker snap a still photo of the proceedings on his camera phone. A few minutes later, two police officers arrested Tucker. I filmed Tucker's arrest and the audience's subsequent outrage using my iPhone," writes Epistein."A few minutes later, as I was attempting to leave the building, I overheard the female officer who had arrested Tucker promise a woman, who I presumed to be an employee of the Taxi Commission, that she would confiscate my phone. Reason intern Kyle Blaine, overheard her say, 'Do you want his phone? I can get his phone.'"Epstein was then cuffed and placed in a cell at police headquarters until around 4 p.m. that afternoon, though his phone managed to record Tucker's arrest and survive. The video (seen here) has widely circulated the Web since it was posted. This week's incident comes after a near-epidemic of unjust police activity has plagued DC. RT's Adam vs The Man host Adam Kokesh was arrested last month after dancing at the Jefferson Memorial and a week later a paraplegic man was thrown out of his wheelchair by DC cops during broad daylight. Both incidents were recorded and clearly showed arresting officers using excessive force at a time when it was without a doubt unnecessary. Public perception of police in the District has sparked protests in the weeks since. Tucker and Epstein were officially charged for disorderly conduct and illegally "remaining" at the event.
You can share this story on social media: