Pakistan could kill bin Laden's doctor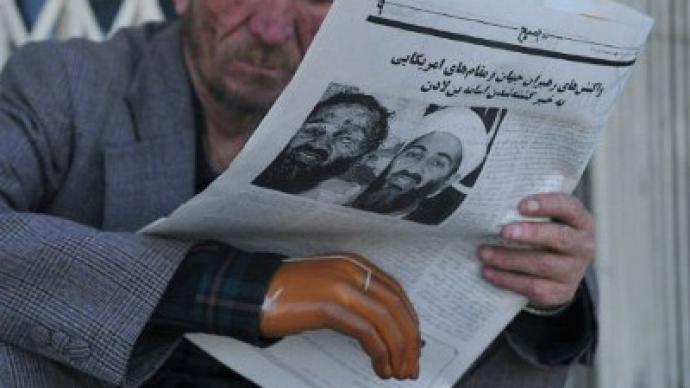 For his assistance with American authorities in the raid and execution of Osama bin laden, a Pakistani doctor helped locate the former al-Qaeda leader for the US government is facing charges of treason.
Dr Shakeel Afridi allegedly attempted to collect DNA samples from bin Laden and his friends and family by way of an extensive vaccination program in Abbottabad could be killed if Pakistani officials find him guilty of treason. As tensions between Pakistan and America continue to escalate, officials in Islamabad are refusing protests from the US and are pondering putting the man to death.US officials have tried to have Afridi freed from his jail cell in Pakistan, but officials overseas have rejected their pleas. Afridi was apprehended shortly after the execution at bin Laden's compound in early May. Without a lawyer and unable to be assisted by American authorities, the doctor is now being considered a traitor for his country."In view of the record and evidence … the commission is of the view that prima facie, a case of conspiracy against the state of Pakistan and high treason is made out against him," reads a statement out ot the office of the president of Pakistan.Even if it resulted in the execution of what of the most feared men in the world, Pakistan is considering killing Afridi for his unauthorized ties with the American intelligence community.Pakistan's Inter-Services Intelligence agency is considering how Osama bin laden was able to make his home in Pakistan undetected for years, and how Dr Afridi came to be aware of the information and what other correspondence he could have had with the CIA and other American agencies. "Pakistan has a pretty legitimate"  case, Peter Bergen of the New America Foundation tells CNN. "It doesn't really matter how valid the goal is. That doesn't change the fact that you're spying for a foreign intelligence service."Tensions between Pakistan and the US have remained high since American troops infiltrated bin Laden's compound without authorizing it with Pakistan intelligence nor ever making them aware of the terrorist's whereabouts. Five months after the raid, the United States continues operations in Pakistan, Afghanistan and elsewhere in its War on Terror.
You can share this story on social media: