America endorses Taliban office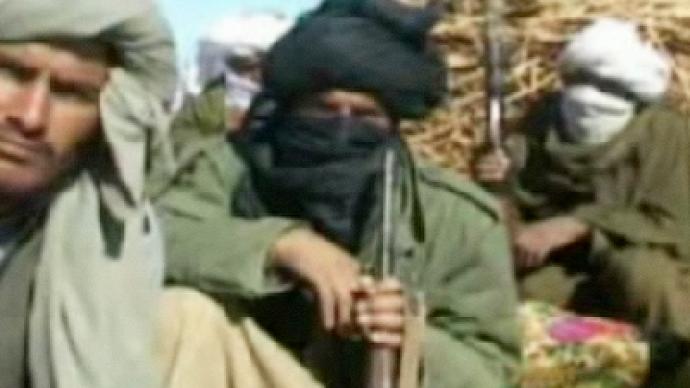 We live in a strange and unpredictable world - It's been ten years since the terrorist attacks of 9/11, and it looks as if the US is ready to pass the olive branch to the Taliban. No, really.
In an unusual turnaround between the United States' relationship with the Taliban, American diplomats are asking for and endorsing the erection of a political office for the militant group in hopes of hammering out negotiations between the two parties. Talks of a truce between the groups comes nearly ten years to the day since al-Qaeda operatives aligned to Taliban insurgents launched terrorist attacks on September 11, 2001 under the command of Osama bin Laden. Now a decade later, the United States is looking to take the next step in ending the War on Terror by beginning formal negotiations with Taliban leaders later this year.Though the Taliban would not be able to use the facility as an embassy or consulate, Americans are hoping that the offices can serve "like a residence where they can be treated like a political party," one western diplomat tells The Times. From there, officials hope that formal conversations between the two parties can begin in an attempt to finally find an ending to the Afghan War a decade later. President Obama announced earlier this year a plan for massive troop withdrawal that would begin to bring Americans home from Afghanistan over the next few months. Ten years since American occupation of Afghanistan began, the opening of the political center, slated for December 2011, could expedite the end to the war.Formally, the office will stand as a representation of the "Islamic Emirate of Afghanistan" and will mark the first time that the Taliban would receive international recognition in the aftermath of the September 11 terrorist attacks. Washington has urged that the building go up in neither the Taliban-strongholds of Afghanistan and Pakistan, but rather out of state in order to avoid outside influence. The Times, who first reported on the office opening, says that Taliban members are first seeking assurance that they'd be "free from the threat or harassment or arrest" by operating in Qatar, a Middle Eastern state just outside the United Arab Emirites.The Times adds that senior Taliban official Tayyab Agha has been speaking with western diplomats for a year now, but supreme leader Mullah Mohammed Omar has now put himself in the negations and is believed to be giving the talks his go-ahead.
You can share this story on social media: