Thousands of DNA samples keep rape cases from closing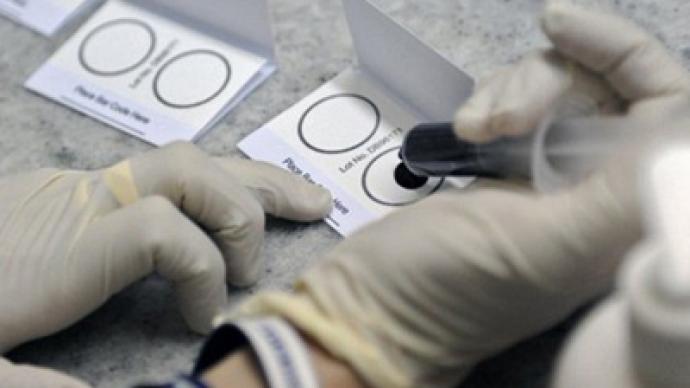 Over the last several decades, the Houston Police Department has collected about thousands of kits that contain samples from sexual assaults to be analyzed by experts and hopefully lead to prosecution in rape cases.
Many of these, however, have been sitting in a freezer, unprocessed. Years' worth of untouched evidence has remained unclassified, but recent inventory shows there could be thousands of more unprocessed kits.According to Houston Police Department, the numbers of kits that have gone without analysis tally to around 7,000. More than 3,000 kits are stored in an air-conditioned room and 4,220 are in a freeze room, reports the Houston Chronicle. A new grant awarded from the National Institute of Justice will hopefully allow for some of these to be investigated. For more than 20 years, law enforcement has had the capability to find suspects with DNA evidence. In the case of a sexual assault, an evidence kit is collected from the victim to build a DNA profile of the perpetrator from the swabs in the kit. The DNA of the person behind the sexual assault is later compared to DNA on the Combined DNA System Index, or CDSI,  which is a database that is run by the FBI."What's happening right now is not acceptable," says Johnny Mata to the Chronicle. Mata is an activist with the Greater Houston Coalition for Justice. "I think that's a disgrace and a disservice to women and the victims," he adds.According to the coalition, it is not only a disgrace but these untested kits have delayed justice to victims and their families. Some debate the fact that HPD not processing these kits can lead to perpetrators striking again and causing physical and mental harm to others.Last month, the Houston Chronicle reported a 1995 rape case that was solved after DNA evidence was finally tested. The man behind the attack, Roland Ali Westbrooks, already had been serving two years of a prison sentence for a similar rape.Conversely there have been around five people who been absolved of accusations through DNA testing in Harris County.Irma Rios, HPD crime lab director, tells the Chronicle, "Our challenge really has been those sexual assault kits that have been there for decades." Rios blames the disregard of these kits on a lack of resources. Rios also stated that investigators have to ask for tests and recognized some of the untested cases were due to a lack of requests.The lack of requests is one of many problems the DNA crime lab has had. In 2002, the crime lab was briefly terminated after an independent audit exposed substandard forensic work including unskilled staff, careless procedures and a roof that leaked rainwater onto evidence. The crime lab reopened in 2006 with a fixed roof and has reduced or eliminated backlogs in narcotics and ballistics.A lack of funding has also caused many samples to go without analysis, but the recent grant of around $1 million will go towards examining and eliminating factors which kept the lab from getting more work today. An earlier grant of $1.1 million allowed the HPD to analyze 2,300 kits that were sitting in storage. Rios tells the Chronicle, however, that he's worried the funds from this grant could dry up before enough is accomplished. "What I prefer is that (the crime lab) is city-funded permanently," Rios says. "It is a stable form of budgeting."Every year the HPD collects about 1,000 DNA requests for testing and averages 30 to 40 cases per month in its own facility. According to Rios, the lab sends 75 kits for testing to three laboratories every two months.
You can share this story on social media: