States secretly sterilized thousands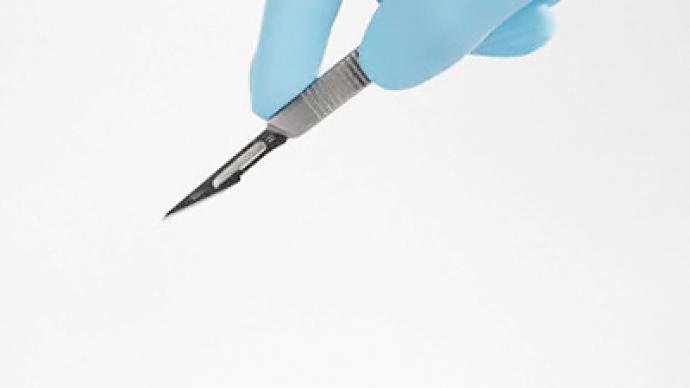 After getting married at age 18, Elaine Riddick desperately tried to start her own family. It wasn't until she was in her 50s, however, that the North Carolina woman found out that doctors sterilized her when she was a teenager.
Riddick was raped at age 13 and says that, when she awoke in a hospital bed after giving a cesarean birth, she was never told that doctors performed a sterilization under orders of the state of North Carolina."They said that I was feeble-minded, they said that I was promiscuous," Riddick tells CBS News."I've always been able to take care of myself – I've never been promiscuous."In 2007 Riddick went to a doctor weary of ongoing medical problems. "I kept getting sick. I kept hemorrhaging…I kept passing out," she says.After being referred to a second doctor, Riddick was told the same thing the first she saw in '07 told her: that she had been butchered.She had gone 40 years without knowing that doctors sterilized her as she gave birth to her only child. Riddick's illiterate grandmother signed off on the papers allowing the procedure with just an "x."State-sanctioned sterilization programs were much more rampant in America than many believe — especially since some of the victims, such as Riddick, were unaware it ever happened. More than 60,000 people across the country were sterilized from the 1920s through the 70s under a widespread initiative aimed at cutting the cost of welfare. Riddick's state operated on more than 7,000 during the 50 year span.Now North Carolina is considering compensating victims decades later. Though North Carolina's sterilization law was written to give the state immunity from lawsuits, if it looks to follow through with a proposal that will pay $20,000 a pop to those operated on it will need to fork over nearly $70 million. An earlier meeting with state officials ended with discussions of compensating victims with $50,000 each — less than 1 percent of the state's annual budget — but now that figure is less than half that."Every time we go to put a number on it, it seems too small," Karen Beck tells Time. Two of her relatives were sterilized in the 1930 and Beck says her great aunt was sterilized after she was told she needed an appendectomy. Instead doctors cut her fallopian tubes rather than her appendix.So far no other lawmakers in the other 31 states that imposed sterilization programs have publically spoken about similar initiatives.
You can share this story on social media: