Diplomat's daughter jailed without proof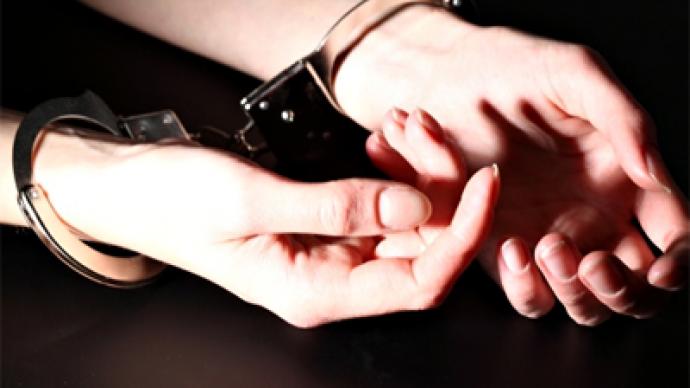 She was told that if she didn't confess to the crime, she would be jailed with the HIV-infected and prostitutes.
When she refused, she said the handcuffs they used were so tight they felt like "torture devices."
And when she was locked up—in a freezing cold cell of cataclysm, brimming with the puke of other prisoners with whom she would share a narrow, hard bench with for whatever sleep she could catch—she stayed behind bars for nearly 30 hours.
Krittika Biswas wasn't read her Miranda rights, she says. She was interrogated while being handcuffed, too. She waited hours to make her lone prison phone call—to her father, of course. After all, she is only 18 years old.
Biswas is now looking to sue New York City for a wrongful arrest that happened earlier this year at her Flushing, Queens high school. And, according to legal papers, she'll be looking for around one and a half million dollars.
The student is the daughter of Debashish Biswas, a vice consul at the Indian Consulate in New York. When she was arrested on February 8 for the cyberbullying of a teacher, officials refused her claims that they were in the wrong. They acted on hearsay and circumstantial evidence and attested that the senior at John Bowne High School lacks any diplomatic immunity, although she claims she does. "They based it (the arrest) on basically nothing," says Biswas. "When they accuse someone, they (should) actually get their facts straights. When they accused me, they based it on something they just thought I did."
Following 28 hours behind bars where she micturated in a communal toilet and was fed stale bread and cheese, Biswas was released. District Attorney Richard Brown dismissed the criminal charges the following day and her arrest was legally expunged. Regardless, John Bowne High School suspended her on February 10, filed disciplinary charges and sent her to a reform school. Now Biswas' aspirations of continuing her education in America are marred by a traumatizing stint behind bars of a New York jail cell. "I now just want to go back to India," she says.
"She has undergone mental torture and physical torture," says Consulate General of India Prabhu Dayal. "This has scarred her mind for the rest of her life."
Now Biswas knows—as does as her school and all affiliated parties—that the derogatory emails she was detained for sending didn't come from the diplomat's daughter. Expert forensic software engineers, surveillance footage and $50,000 has been invested in her defense so far, and months later, Shang Ming, a classmate of Biswas, has admitted to perpetrating the correspondence, ripe with obscenities and references to prostitution, rape and incest.
Even with his admittance, the school is neglecting to bring charges on Ming. "I don't know why he wasn't arrested… the principal pushed for my arrest," says Biswas.
In a press conference on Monday this week, Biswas' attorney, Ravi Batra said that "The basis for this targeted inquiry was as criminally malicious as it was reckless." The lawyer also claims that the unjust arrest violated international law, US federal law, US state and city law.
"It's stupid, it's criminally stupid, and it doesn't say much about our disciplinary system in the schools," said Batra, reports the NY Post. "The incompetence level that was functioning at John Bowne HS is beyond pathetic."
Biswas and her family have now filed a legal notice against NYC, as well as its Department of Education and several school officials. Batra is looking for $1.5 million in compensatory and punitive damages, as well as the terminations of John Bowne High School Principal Howard Kwait and teacher Jamie Kim Ross. Claims have been filed against the arresting officers as well.
Batra also suggested that Mayor Bloomberg award Biswas with "a key to the city" to "unruffle some of the ruffled feathers."
Consulate Dayal has stressed that the incident won't impact Indo-US relations, and instead pins it on local officials acting wrongly. In the meantime, the City Law Department has issued a statement saying, "Once we are formally served with the claim, we'll evaluate Ms. Biswas's case thoroughly."