Students discover teacher's naughty past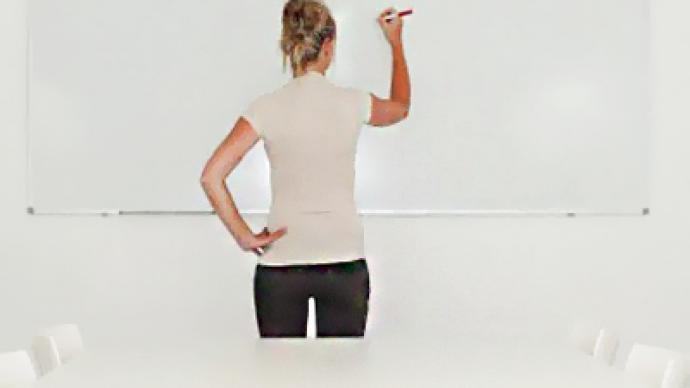 Porn star turned school teacher Tera Myers aka Rikki Andersin has resigned from her position after students discovered videos from her past career in the porn industry.
A science teacher at Parkway North High School in St. Louis, Missouri, Myers had been initially put on suspension by the school board when the news came out. But, the pressure and public disapproval was too much and she opted to resign. "We're surprised, very surprised. At the same time we feel for her and her family. We do believe she has tried to move on with her life… Unfortunately, even though it happened 15 years ago, [the video] is still there," Paul Tandy, a spokesman for the Parkway School District, told the New York Daily News.During the 1990's Myers or as she was known then, Rikki Andersin, made at least one known porno film. However, she had hoped to put all that behind her and pursue a career as a teacher, a job she loved. In a brief press statement Myers said, "I'm a girl from the wrong side of the tracks who's made a lot of bad decisions in life. Anybody who's been in my classroom could tell you how much I love teaching and how much I love these students and that should be what matters more than anything in my past."This is not the first time her past has come to haunt her. In 2006 Myers was working as a science teacher at a school in Kentucky under the name Tericka Dye when her porn activities were brought to the school's attention.
You can share this story on social media: