US diplomat 'stunned and embarrassed' by hushed reaction to Benghazi attack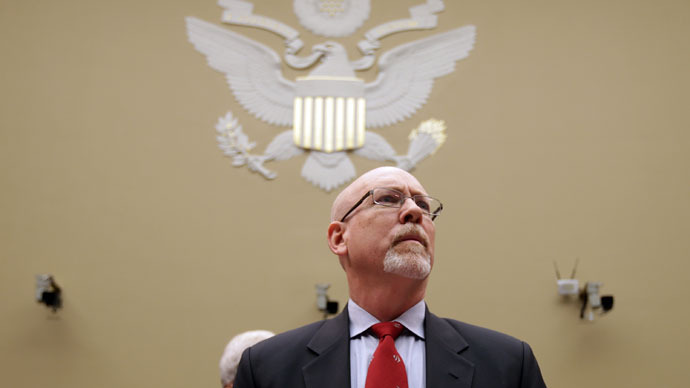 A US State Department official testified Wednesday that he was one of the last people to speak with an American ambassador before his death in Benghazi and was later demoted in retaliation for questioning how the September 11, 2012 attack was managed.
During a six-hour hearing with the House Committee on Oversight and Government Reform, Gregory Hicks told lawmakers he spoke with J. Christopher Stevens at the US Consulate in Benghazi, Libya. Hicks said Stevens sounded frantic and communicated a quick "Greg, we're under attack" before the call was lost.
Hicks, who was in Tripoli at the time, added that he had requested air support from a US Air Force base in Aviano, Italy and later for ground troops to fend off Libyan insurgents but was denied by the State Department in both instances. Fearing their consulate would be the next to be overrun, Hicks and his aides began destroying communications equipment with an ax, according to The New York Times. 
"None of us should ever experience what we went through in Tripoli and Benghazi," he said.
 The diplomat claimed that his later pleas for answers about what happened and what could be improved were swept under the rug and out of the news cycle, perhaps for fear of a political backlash in the heat of the presidential election. One example he cited was that several of the people who were directly involved in the attack were never interviewed about what happened.
"I've been effectively demoted from deputy chief of mission to desk officer," Hicks said.
"They stopped short of interviewing people who I personally know were involved in key decisions," said Eric Nordstrom, who works in the State Department's Bureau of Diplomatic Security.
The Benghazi attack has become a point of bitter contention between the Obama administration and Congressional Republicans, who assert that the nation's Democratic leadership was slow to respond to the attack and has since attempted to cover up what truly happened on the eleventh anniversary of the September 11, 2001 terrorist attacks. 
Hicks testified that he got a sense that he "needed to stop the line of questioning" after he asked superiors why then-UN ambassador Susan Rice initially blamed the anger that led to the attack on a YouTube video, not terrorists.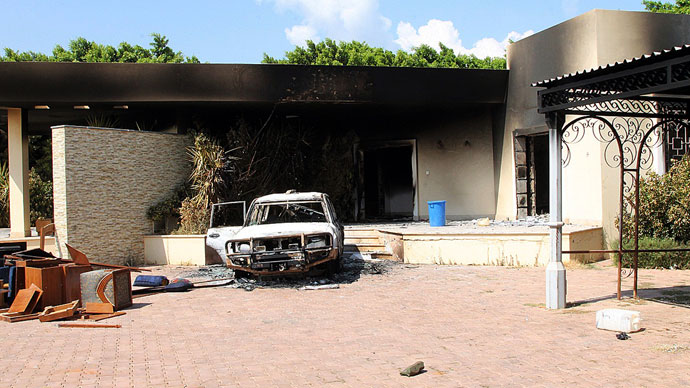 "I was stunned," he said of her explanation. "My jaw dropped and I was embarrassed." 
After his relations with bosses turned frosty, Hicks said, he was told not to speak with a congressman investigating the attack. Upon defying that order Hicks claimed to receive an angry phone call from then-Secretary of State Hillary Clinton's chief of staff, Cheryl Mills.
Republicans have claimed that the issues they'll uncover during the hearings this week will be enough to undercut Obama's ability to lead the US. 
"This is a subject that has, from its beginning, been subject to attempts to politicize it by Republicans," White House spokesman Jay Carney told reporters Wednesday. 
If White House officials are anxious for the story to disappear they should prepare to be disappointed. A cursory glance at a recent Google trends report, highlighted by Foreign Policy Magazine, reveals that based on their Internet searches, Americans care more about the Benghazi attack now than when it actually happened. 
On the week September 9-15, 2012 "Benghazi" as a search query scored 24 out of 100 peak interest points. The term then peaked at 100 points during the week preceding the presidential election, then dipped before rising again to 64 points this week.
You can share this story on social media: