Benghazi attack organizer in custody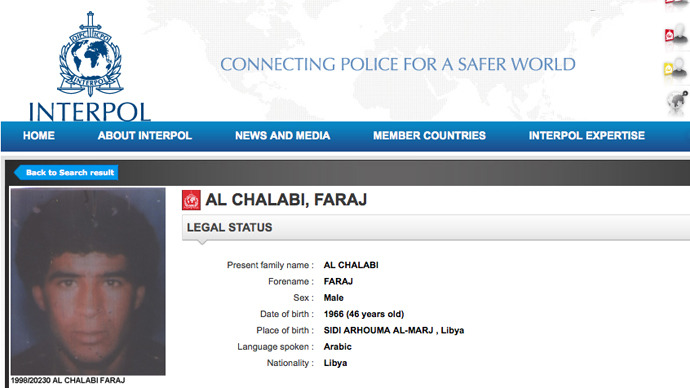 Authorities say they have apprehended a man that is suspected of being involved in the terrorist attack in Benghazi last year that left four Americans dead.
CNN reports that 46-year-old Faraj al-Shibli (also spelled Chalabi) is being held in Libya and is considered a suspect in the September 11, 2012 assault on the United States consulate in Benghazi.
Chris Stevens, an US ambassador, was among the four Americans killed in the attack.
One source speaking to CNN claims that al-Shibli has been in custody for the past two days after being apprehended during a return trip from Pakistan. A second source has confirmed the story to the news outlet.
The Libyan government first singled in on al-Shibli when his named was added to "wanted" lists administered by both the United Nations and Interpol. Today he remains on Interpol's "Wanted Persons" list, where he is sought in connection unspecified violent crimes.
Al-Shibli reportedly joined the militant anti-Gaddafi Libyan Islamist Fighting Group in the mid-1990s, and has long been considered a suspect in the 1994 murder of German counterintelligence officer Silvan Becker and his wife in Sirte, Libya.
According to earlier news reports, Osama bin Laden was also considered a suspect in the Becker murders, suggesting ties between the possible Benghazi organizer and al-Qaeda.
Barely one month after last year's assault on the US consulate, Ahmed Abu Khattala of the Benghazi-based Ansar al-Sharia group gave interviews with western media in which he all but took credit for the terrorist attack,
"These reports say that no one knows where I am and that I am hiding," Khattala said to reporters with Reuters. "But here I am in the open, sitting in a hotel with you. I'm even going to pick up my sister's kids from school soon."
On the record, Khattala said he was present during last year's terrorist attack but did not mastermind it.
You can share this story on social media: