Detroit police arrest news photographer, lock her up with suspect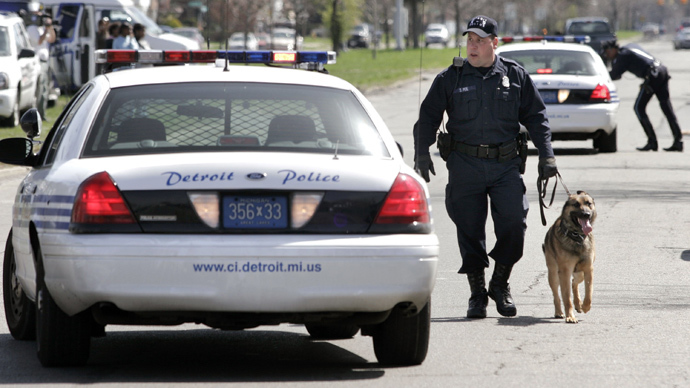 Police in Detroit, Michigan have launched an internal investigation after a Detroit Free Press photographer was detained for filming a group of officers as they arrested a suspect on a public street on Thursday, July 11.
Mandi Wright was traveling to an assignment with a newspaper reporter when the pair came upon eight officers making an arrest. The video, since posted online, shows Wright capturing a pat-down before she is approached by an officer, who orders Wright to "back up" before covering the camera lens and demanding she "turn it off."
Wright identifies herself as a photographer for the Free Press, to which the officer responds with "I don't care who you are." He then reaches for the camera and Wright can be heard asking "Are you touching me?" before the images cut off. Witnesses say the two tussled before uniformed officers put Wright in handcuffs for interfering with an arrest. 
Wright, 47, has accused the police of wrongfully confiscating her iPhone and briefly leaving her locked up alone with the suspect she filmed being arrested. She has also asserted that the memory card from her newspaper-issued cell phone camera went missing after an officer wrestled the device away from her, according to the Free Press.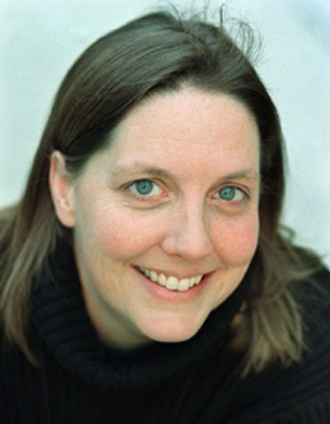 "I was just surprised at how quickly it escalated," Kathleen Gray, the reporter traveling with Wright, told the Free Press. "There was no effort to try to figure out who we were or what we were doing. It was just immediately going for the phone." 
The photographer was held in police custody for over six hours. Wright has said that at least part of that time was spent alone in an interrogation room with the original suspect. Deputy Chief James Tolbert said, if the latter claim is verifiable, "that could be a serious breach of department policy."
Missing - along with a satisfactory explanation - was Wright's SIM card, which stores files on a cell phone. The video was preserved on Wright's iPhone's internal memory. 
Tolbert, speaking to the Free Press, refused to name the officer who first accosted Wright but said the internal investigation will examine "the whole incident, from start to end. What we did, what she did, the whole nine." 
The deputy chief told editors of the Free Press the incident had already become a point of embarrassment for the department and he reminded officers they are not authorized to impede an individual from filming. 
While putting the onus on police, Free Press Editor Paul Anger was conciliatory about the incident.
"First, our photographer was doing what any journalist – or any citizen – has a right to do in a public place," he said. "All she knew was that someone had grabbed her and her phone. We understand the difficult job that police officers do and we understand how tensions can rise. Yet some of the police actions all through this incident need scrutiny – not the actions of our photographer."
You can share this story on social media: