Court rules cops don't need a warrant to use hidden cameras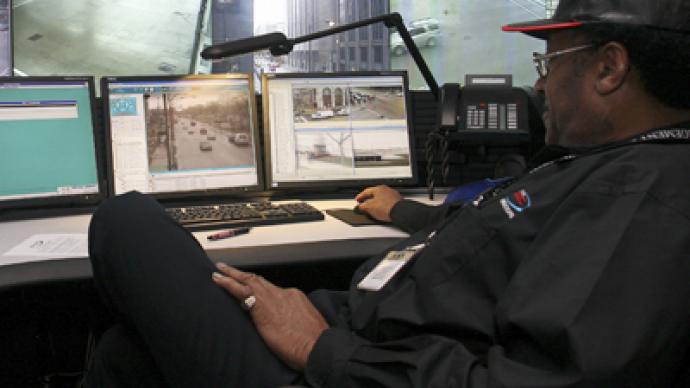 Guess again if you think the police need a warrant before doing any sneaky surveillance. A federal judge has agreed that placing covert cameras hidden from the public is a fine practice for cops — and one that doesn't require a court's approval.
US District Judge William Griesbach ruled this month that he sees nothing wrong with the unauthorized installation of surveillance cameras in order to catch suspected criminals. The George W. Bush-appointed justice was tasked with weighing in on the procedure federal law enforcement agents relied on to nab two suspected weed growers earlier this year, and decided in his legally-binding opinion that officers can carry out clandestine surveillance without having a judge authorize any warrants.Although the US Constitution's Fourth Amendment grants "[t]he right of the people to be secure in their persons, houses, papers, and effects, against unreasonable searches and seizures," Judge Griesbach said Drug Enforcement Administration (DEA) officers didn't violate the law when they installed multiple surveillance devices to monitor two Wisconsin men in a wooden area near their home.Agents with the DEA hadn't bothered to ask for permission and decided to take it upon themselves to place clandestine monitoring traps adjacent to where they assumed Manuel Mendoza and Marco Magana of Green Bay, Wisconsin had been harvesting marijuana for mass distribution. The footage collected by the cameras alleged to be of the culprits were used to file hefty criminal charges that could come with life in prison if a guilty verdict is returned by a jury, but attorneys for the defense argue that the officers violated the Fourth Amendment by spying on the suspects.When the counsel for Mr. Mendoza filed a first motion to suppress the evidence in September, he informed the court that "videos from this surveillance device that have been turned over to undersigned counsel show consecutive dates which indicate that, prior to receiving judicial authorization, the digital surveillance camera was recording for seventy-nine and a half (79 ½) hours.""Despite the failure to address this issue, the Ninth District Court of Appeals believed that 'the legislative history provides ample evidence that Congress intended through Title III to provide strict regulation of all highly intrusive forms of surveillance,'" the defense wrote. According to court filings, the surveillance occurred beginning on July 12, 2012, but United States Magistrate Judge James Sickel did not sign a warrant to allow the installation of the cameras until three days later."Even though surveillance was later authorized, the surveillance recordings obtained prior to the authorization should be suppressed as they were clearly obtained contrary to the governingstatutes. Because the agents did no more here than they might have done with prior judicial sanction does not mean that the Court should 'retroactively validate their conduct,'" the defense added.Elsewhere in the motion, the attorneys for Mr. Mendoza note that while legal precedent exists to excuse the necessity of a warrant in some cases, "The situation at present clearly does not meet the criteria of an emergency that would allow surveillance to take place prior to the authorization of a warrant. There was no indication that national security was threatened, that there was immediate danger of death or serious injury to any person, or characteristics of organized crime."When the government responded to the attorney's call to can the footage from court filings on September 19, US Attorney James Santelle denied that order and said no rules were broken by investigators because the suspects couldn't rightfully expect a right to privacy on the land in question where police later found dozens of marijuana plants. Santelle cited an earlier opinion to note, "officers entering an open field do not trespass because an open field is not an area enumerated as protected under the Fourth Amendment." Regardless of ownership in regards to the property, he wrote, "Put simply, open fields and woods, though private lands, are not 'persons, houses, papers, and effects'" protected under the Constitution.Brett Reetz, Magana's attorney, says, "That one's actions could be recorded on their own property, even if the property is not within the curtilage, is contrary to society's concept of privacy." Additionally, he cites the "No Trespassing" signs that the defendants had posted throughout the property, which was fenced in with a locked gate.US Magistrate Judge William Callahan opined on the case on October 9, ruling "The Supreme Court has upheld the use of technology as a substitute for ordinary police surveillance." Most recently, Judge Griesbach agreed to adhere by that recommendation and has ruled that there was nothing wrong with spying on the men since the officers were performing their official duty.CNet.com reports that a jury trial for the suspects has been scheduled for January 22, 2013. According to the Peshtigo Times, if convicted the criminals could face a mandatory minimum of 10 years to life imprisonment, as well as $10 million in fines.