Former CIA agent blames Bush, Rice for kidnapping of Egyptian cleric in Italy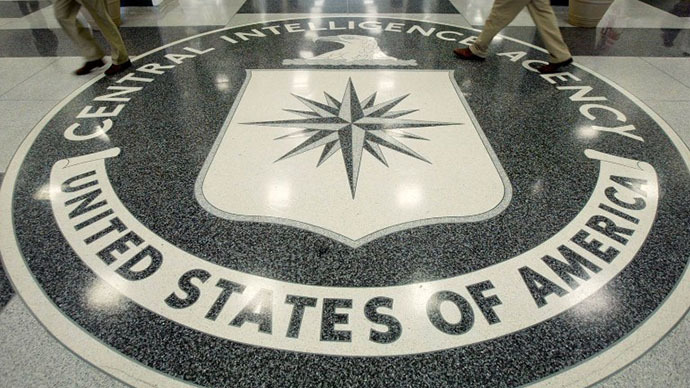 The CIA inflated the case of a kidnapped Egyptian cleric in order to protect high-ranked government officials from prosecution in Italy, a former intelligence agent admits for the first time.
Sabrina De Sousa, 55, has long denied involvement with the CIA, and even asked the United States for immunity after she was charged by Italian officials for the 2003 "extraordinary rendition" of Hassan Mustafa Osama Nasr. But a decade after that kidnapping, the case has reemerged in recent days upon news that her former CIA boss in Milan was captured in Panama, only to be sent back to the US in lieu of what would have likely turned into an extradition request from Italy.
Along with former station chief Robert Seldon Lady and 21 others, De Sousa was convicted in absentia for her role in the kidnapping but avoided any sentencing by straying from Italy. Now speaking to McClatchy, De Sousa admits for the first time her involvement in the plot and identifies herself as one of the CIA agents responsible for the international incident.
In an interview published Monday by McClatchy reporter Jonathan S. Landay, De Sousa outted her role with the CIA and added harsh words about the incident that will likely be unable to mend the agency's reputation during a time of strained international relations.
According to De Sousa, the entire abduction was masterminded by Jeffrey Castelli, a former CIA station chief in Rome who she insists exaggerated claims that Nasr posed a threat.
Nasr has maintained that the CIA kidnapped him in 2003, and then relocated him to his native Egypt where he was interrogated and tortured for years without ever being charged. In her McClatchy interview, De Sousa said that Castelli plotted the mission and received approval from then-CIA Director George Tenet despite the cleric not even appearing on a list of top terrorists sought by the US intelligence community.
So unconvincing were claims that Nasr was a threat, in fact, that White House National Security Advisor Condoleezza Rice was worried about the CIA's handling. Despite her concerns, she eventually agreed on the operation, according to De Sousa, and recommended it to then-President George W. Bush.
De Sousa told McClatchy that she personally read classified CIA cables before resigning in 2009 which support the allegations she makes today.
And while she has previously denied any involvement in the operation, to McClatchy she says she worked as an interpreter for the CIA "snatch" team that plotted the abduction.
"I was being held accountable for decisions that someone else took and I wanted to see on what basis the decisions were made," she told McClatchy. "And especially because I was willing to talk to the Hill about this because I knew that the CIA would not be upfront with them."
Lady, the 59-year-old former station chief at the CIA's Milan post arrested earlier this month in Panama, told interviewers in the past that he was convicted by Italian authorities for following orders that were passed down from above.
"I'm not guilty. I'm only responsible for carrying out orders that I received from my superiors," Lady told Italy's Il Giornale newspaper in 2009. "I console myself by reminding myself that I was a soldier, that I was in a war against terrorism, that I couldn't discuss orders given to me."
After De Sousa was accused alongside Lady, she asked the US State Department for diplomatic immunity in order to avoid prosecution. At the time, she refused to identify herself as a CIA agent despite sources speaking on condition of anonymity largely insisting otherwise.
"The government sent me to Italy to represent this country and then basically abandoned me," she told the New York Times in 2009, referring to herself as an American diplomat, not a spy.
Now speaking out against what really happened, she told McClatchy that "Despite the scale of the human rights violations associated with the rendition program, the United States hasn't held a single individual accountable."
According to De Sousa, 19 of the 21 Americans charged in Italy "don't exist" because the CIA snatch team adopted aliases for the operation.
You can share this story on social media: