Hackers publish CIA Director Brennan's financial records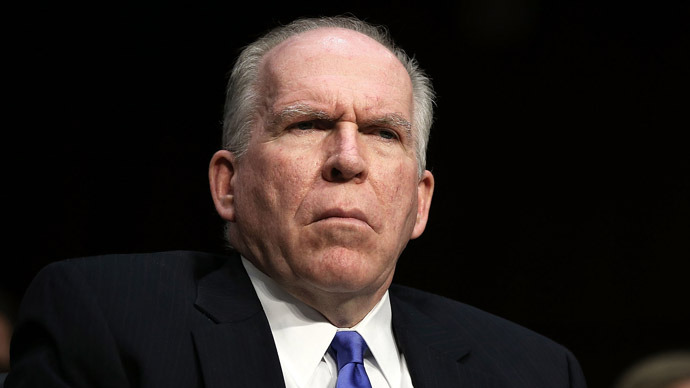 CIA Director John Brennan is the latest member of the Obama administration to have heir personal financial records leaked on the Web.
A credit report alleged to belong to Brennan, one of the newest additions to US President Barack Obama's official cabinet, was published Friday afternoon on the website Exposed.Su. The site made headlines earlier in the week after it published Social Security Numbers, home addresses and credit reports for a number of influential Americans from both Washington and Hollywood.
The dossier on Brennan is the latest addition to the site and puts him in the company of a handful of other Obama administration officials, including Vice President Joe Biden, FBI Director Robert Mueller, Attorney General Eric Holder and former SEcretarty of State Hillary Clinton.
Additionally, Exposed.su has released sensitive information this week allegedly belonging to first lady Michelle Obama, actors Mel Gibson and Tom Cruise and the chief of the Los Angeles Police Department.
The FBI, Secret Service and the LAPD all confirmed that they were investigating the leaks when the website was first discovered earlier in the week. Since then, though, he administrators of Exposed have continued to publish information on celebrities and politicians, all the while eluding the authorities.
The page posted on Friday with information on Mr. Brennan includes what is alleged to be the CIA director's home address, phone numbers, Social Security Number and a credit report as prepared by the company TransUnion. Earlier in the week, a spokesperson for TransUnion told Forbes that they "immediately launched an investigation" within moments of hearing about the initial leaks.
RT called one telephone number alleged to belong to Mr. Brennan included in the report and was told he was unavailable for comment. RT was told that Mr. Brennan would likely not speak to the media about a "leaked credit report," but was first asked if the phonecall was with a matter related to the government.

The credit report was created on Friday, March 15, and includes information on the director's past student loans, American Express cards and auto leases, among other details.
And if you're wondering, yes, the head of the Central Intelligence Agency is indeed up-to-date in terms of paying both his Banana Republic and Brooks Brothers cards. His account with retailers Nordstrom, however, is a whole other story.
You can share this story on social media: