Denver officials evict murdered woman's family 72 hours after her slaying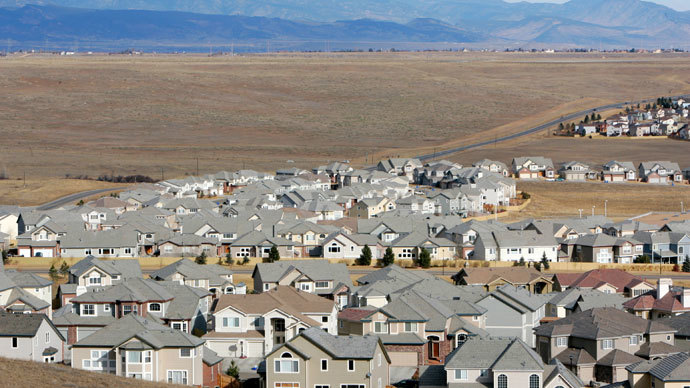 Three days after a Denver woman was brutally murdered, the city's housing authority evicted her family because the slain woman was the only one on the lease.
Just days after losing a loved one, the victim's mother and autistic son are now homeless, sleeping wherever they can after they were booted from their own house.
The eviction occurred after 47-year-old Sandra Roskilly was murdered on the front porch of her home. Daniel Abeyta, the 31-year-old gunman who was armed with a rifle, shot the Denver woman to death on Friday. He also shot a second woman in the leg and tried to detonate a propane canister in the street. A police sniper shot and wounded the gunman, who now faces a first-degree murder charge, KUSA-TV reported.
Police believe Roskilly was an innocent bystander when Abyeta, who lived in a neighboring home, went on a shooting rampage. The murder has devastated the woman's family.
"We haven't processed that Sandy's gone yet," the victim's sister-in-law, Letta Campbell, told KWGN. But the family wasn't even allowed to mourn before receiving the eviction notice from the Denver Housing Authorityon Monday. Roskilly died without a will, which legally transfers all of her personal belongings to a public administrator.
Since the shooting victim was the only one on the lease, Roskilly's family members were forced to vacate the house less than six hours after receiving the notice. Doris Kessler, the 70-year-old mother of the victim, as well as Roskilly's 18-year-old autistic son, were forced to leave the house on Monday. After kicking them out, Housing Authority officials changed the locks.
Roskilly's son, who relatives say suffers from a severe case of autism, is currently being housed in a facility in Pueblo, which is nearly two hours south of Denver. Kessler is now sleeping on a couch at the home of one of her other children.
"She's been living here 10 years and now they're telling her she's just a visitor and she has no rights whatsoever," Dennis Campbell, Roskilly's brother, told CBS News.
The murdered woman's family members were prohibited from taking any of the furniture or property in the house, and officials told CBS that a judge will decide what happens to the house.
"Everything [Kessler's] going to have left of my sister are in that home," Campbell told KSDK.
Federal housing officials on Tuesday condemned the Denver Housing Authority, arguing that there is room for compassion in the law. Jerry Brown, a spokesman at Housing and Urban Development, told the Associated Press that federal laws are not carved in stone.
"Our rules and guidelines are just that, and we would hope people would use compassion," Brown said. "They have discretion, which is why the city has a board to administer it. There was no notification on our end of an eviction, and we didn't have a say in it."
Meanwhile, authorities are still investigating the murder, so the victim's family is not yet allowed to bury Roskilly. Unable to hold a funeral pending the investigation and unable to return to her home, the mother of the victim is being denied the closure of a murder that quickly overturned her life.
You can share this story on social media: