Temporarily closed San Onofre nuclear plant will start operating without safety hearing
Published time: 9 Nov, 2012 21:41
Edited time: 10 Nov, 2012 01:41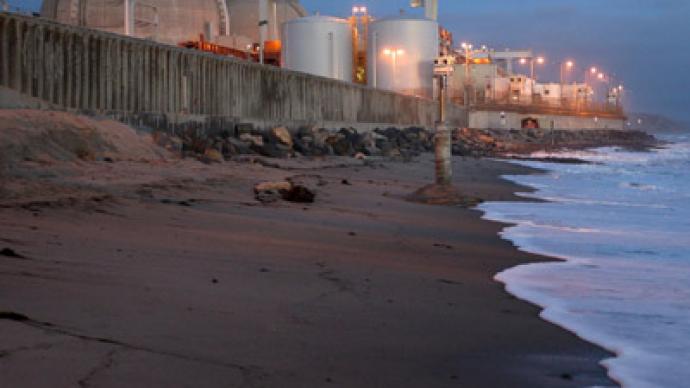 The Nuclear Regulatory Commission, an independent agency of the federal government, has denied an environmental group's request to force the San Onofre nuclear power plant to undergo judicial-style hearings before it can restart.
The power plant was shut down nine months ago as a result of defective replacement steam generators. Con Edison, the company that runs the plant, has created a proposed plan to restart one of the two nuclear reactor units. But the group Friends of the Earth has accused the company of "radical design changes" that should be subject to a license amendment process. Con Edison has not obtained license amendments for most of the design changes.
The group believes that the license amendment process is crucial in order to determine whether or not the power plant will restart safely, and it claims license amendments should have been made when new generators were installed two years ago.
"Edison's design errors have led to the multi-hundred million-dollar failure of brand new equipment which has in turn endangered the lives and livelihoods of millions of people in Southern California," the group wrote in a press release.
"If you think of it as a big tent they took the tent pole out and stuffed more tubes in there, and then their modeling was all wrong and when they turned the things on they started doing a hula hoop dance," said David Freeman, Senior Advisor of Friends of the Earth, using a metaphor to describe what could happen if the plant restarts with ineffective design changes.
Friends of the Earth requested a hearing to bring this issue to court, but the NRC voted unanimously to deny this request, taking less than a minute to conduct the vote.
Even though the NRC denied the hearing request, the environmental group hopes that enough attention about the matter was raised to bring the case to the administrative level – a lower level of the NRC.
"They've taken what we've said very seriously and I think it reinforces the fact that the Edison company is in a heap of trouble," Freeman said.