Atomic industry bankrolls Japan's nuclear watchdog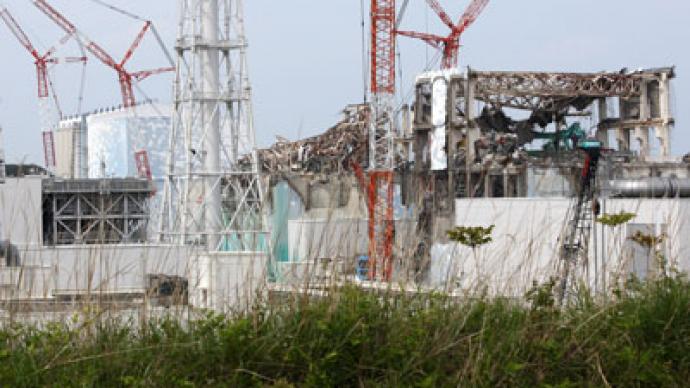 Members of Japan's nuclear watchdog who are charged with drafting nuclear safety rules have received sizable funds from the atomic industry. The reports raise concerns that regulations may be diluted after last year's Fukushima nuclear disaster.
The Japanese Nuclear Regulation Authority (NRA) said that four of the six members of the panel had been in receipt of over $500,000 that took the form of grants, donations and compensation over the past three to four years.
The panel members are required to declare their financial records and income, but there is no condition for their removal should previously withheld data come to light. The NRA pointed out that all of the transactions were legal and above board.
The NRA defended the panel, saying that the members were "selected in line with rules, and there should be no problem." They dismissed critics that the on-going financial support by the atomic industry would wield any influence over the forthcoming nuclear safety regulations being drafted by the panel.
Of the four members of the watchdog, Akio Yamamoto, a professor from the University of Negoya was granted over $300,000 Mitsubishi Heavy Industries Ltd which produces equipment for reactors in Japan, while Akira Yamaguchi, a professor at Osaka University totted up over $120,000 in funds from Japan Atomic Power Co.
In addition, University of Tsukuba professor Yutaka Abe received a combined $62,000 from a number of bodies affiliated with the Japanese atomic industry. The fourth member of the watchdog, researcher Tomoyuki Sugiyama got around $37,000 in grants from state-run Japan Atomic Energy Agency.
Japanese newspaper publication the Tokyo Shimbun said on Saturday that the funding may see the panel dampen measures "to reflect the utilities' wishes."
The NRA was formed in the wake of protests calling for a more independent safety watchdog for the nuclear power industry, following the Fukushima nuclear disaster caused by the earthquake and tsunami on March 11 of last year.
The former body charged with imposing nuclear safety standards was the Nuclear and Industrial Safety Agency (NISA) industry watchdog which was part of the Ministry of Economy, Trade and Industry. It came under fire following the Fukushima meltdown, condemned as a "nuclear village" with overly close economic ties.
A large part of the newly-formed NRA is made up of ex-members of NISA.
Currently, the only one of Japan's 50 nuclear reactors functioning is under inspection to see if earthquake faults close to the plant threaten its safety. The plant in question, located in Ohi on Japan's West coast was turned on again in July.
Japan deactivated all of its nuclear reactors which previously accounted for over 30 per cent of the nation's energy demands in May. Japan has pledged to increase its use of renewable energy in order to compensate for the shortfall left by atomic energy.
You can share this story on social media: